Need Help? Call Us On 0161 776 9832 For Expert Pest Control Advice On How To Identify Pest Infestations And Help Solve Your Pest Problem.
Sutton Leach pest control 
Pest control measures have been a long time thing going for generations—pest solutions from Sutton leach pest control help settle these problems widely. However, annually, pests come to invade houses and cause massive destruction. Although most people might take the chance to solve the problem by themselves, it is not advisable and here is why. 
Why you shouldn't do the pest control by yourself 
It is in human nature to seek easy ways to settle home problems. Therefore, you may decide to use the internet and seek to do yourself solutions. However, by so doing, it may cause more harm than good. Check out some of the reasons. 
1. Property damage 
Pest extermination may be one of the most tasking jobs for you to do in the house. If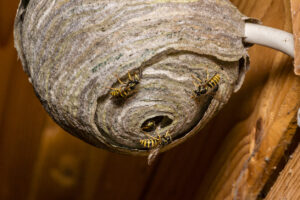 you decide to take on the responsibility by yourself, then you can have some challenges. It may be the removal of furniture, clothing or other house appliance. It may be a result of damages to house appliances. 
2. Health risk 
People have different kinds of immune systems. Some are sensitive to certain types of insects like the wasp that can cause extreme skin itching and irritation. In such cases, the wasp sting becomes poisonous and can result in hospitalization. 
3. Prone to errors 
Accidents can happen during task performance. Especially if you are not experienced enough in what you are doing. Take the example of mice & rat control. Several types of equipment are set, including mice traps which, when handled in the wrong way, can cause injury. 
4. Failure to target the pest source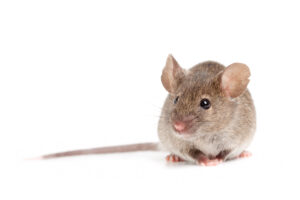 Pests like dwelling in a dark and hidden place. As for an armature, you may decide to put insecticides anywhere, not knowing how to target the pests. Remember, the insecticides used in these processes are harmful, especially those used in wasp nest removal treatment. 
5. Over the counter pest products are not customized 
At every insecticide store, you will find different insecticides. However, some of them might have been long out of the market and therefore less effective in job performance. These pest products do not essentially work as researched on ending up wasting your time. 
Why you should hire us 
Sutton leach pest control offers various services like wasp nest removal treatment and mice & rat control. Although we still need to show that we are up to the task when you contact us with these kinds of services. Here are some of the reasons why you should contact Sutton today 
1. Services provide long-term solutions 
Unlike do on your solutions, the company
offers services that cater to the current pests and others that might cause problems in the future. In addition, it provides to create barriers that will be used for future issues. 
2. Effectiveness and necessary modification 
To do a thorough job, an inspection of the facility is essential for assessing the damage caused by the pests. With extensive checks, a professional may advise on house appliances and different parts that may need modification. These types of changes may be paramount in preventing more infestations. 
3. Easy pest identification 
Some of the pests may indeed have similarities in their appearances. It may confuse the homeowner and therefore result in underestimation of the level of damage they can cause. Experts help in giving out precise information about the pests and their behavioural patterns. 
4. Qualified professionals 
with the team consisting of trained exterminators, it is clear that they have passed some form of training that will sharpen up their skills. It gives a state of confidence to the client that a certified company does the job and according to the expected standards. 
5. Fast in service delivery 
According to the time contacted by the client, then Sutton will deliver their services at the earliest convenience, often within 24
hours of the call. Every household would like a pest problem to take care of in the shortest period. That is what Sutton pest control company is all about. Do not take a chance by ignoring the rising number of pests in your house. It is your responsibility to get professional help. 
We cover all pests in Sutton Leach. Here's an example of a few Pest's Below:
WA9