Need Help? Call Us On 0161 776 9832 For Expert Pest Control Advice On How To Identify Pest Infestations And Help Solve Your Pest Problem.
Professional Newton-Le-Willows Bed Bug Treatment
Bloodsucking pests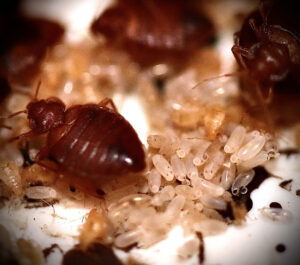 All around the world, there is a common parasitic pest disturbing people well earned rest at night. Ringing a professional service such as Young's Pest Control can aid you in learning about Newton-Le-Willow's bed bug treatment. It is essential to know what exactly you are dealing with and what steps are required. Leave shame out the window if you find you need a bed bug removal. Any home or property can get an infestation, and hygiene or cleanliness has absolutely zero to do with these insects getting comfortable. They feed on blood, and there is nothing else that attracts them.
Beds
Due to their attraction to warmth and body heat, you are more likely to acquire some company in a bed or on a couch. Anywhere you enjoy lying down and relaxing.

They are tiny and tend to be more nocturnal, but that doesn't mean they are invisible. Try a quick check with a magnifying glass and search.
Once you encounter one of these critters, it is essential to leave the Newton-Le-Willows bed bug treatment to the experts. They have the equipment to attend to the problem and perform a bed bug fumigation in your room.
Health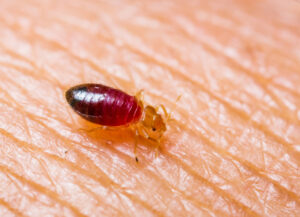 Even though they are not known for spreading actual diseases, this does not make them any less of a nuisance. They do bite and suck blood. This can lead to an infection in the victim brought on by excessive scratching on the skin. Others with allergies can easily get a nasty reaction quickly. Getting some bed bug control will keep your loved ones safe from any health issues, and don't forget the family pet either, as these bugs can also bite them. A professional bed bug fumigation will keep everyone safe.
Privacy
One of the main concerns victims of infestation have is people knowing their business if they require Newton-Le-Willows bed bug treatment. The experts are fully aware of this issue and will purposely call around in an unmarked van with no trace of what is inside or their business with your property. Upon arrival, they will perform a severe inspection in every room in the house, including cracks in walls and other areas of interest that the bugs have to hide themselves in. Then the very final stage is the urgently required Newton-Le-Willows bed bug treatment.