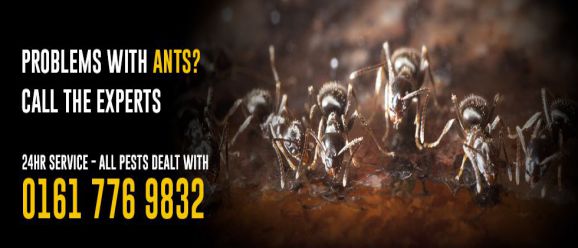 Need Help? Call us on 0161 776 9832 or drop us an email for expert pest control advice on how to identify pest infestations and help solve your problem.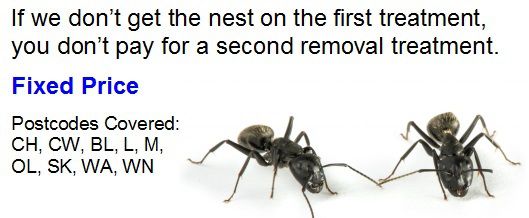 Maghull Ant Infestation Removal - One Of The Most Common Pests...Call The Experts!
Nearly everyone has witnessed a small trail of ants at some point in their lives, either in the home or office, and probably not given it much thought. However, this is the sure sign of a possible ant infestation in the house, and as such, it does need to be given prompt attention. Unfortunately, an ant infestation and a flying ant infestation are among the most straightforward problems to attract. Very often, it is human habits that draw these unwanted pests in. Thankfully, Maghull ant infestation removal is one of the most common jobs for a pest controller, so one needn't fret when they witness ants crawling back and forth!
Why Do I Need Ant Control?
Unlike many other pests, which are attracted easily by negligence, an ant infestation in a house or office setting can occur simply because of our essential habits. They are predominantly attracted to sugar; therefore, a cup of tea, can of beer or piece of cake left overnight can quickly attract hundreds of them in, eager to take the food source back to the nest.
How Do I Get Rid Of Them?
Trying to get rid of an ant infestation using home or DIY methods is all advised; not only are 'over the counter ant control treatment products significantly diluted, rendering them virtually useless, but they will also generally only kill the visible ants, meaning the Maghull ant infestation removal process will need to be started again when the remaining ants return. In the case of a flying ant infestation, finding the source is a battle in itself.
Because of this, it is advisable to contact a specialist company who can not only carry out an immediate course of treatment for the visible problem but can lay down a Maghull ant infestation removal treatment that will eliminate the nest (often in a hard to reach area) and truly prevent the problem from returning.
Young's Pest Control can assist in this area. All of our staff are fully trained in their field and will carry out a fully inclusive treatment process from start to finish.
For those working in a professional environment, we offer the bonus of discreet service, with unmarked vans, meaning that your customers need never know you have an ant problem. With one call to Young's, you can rest assured that we will take care of the problem and ensure it stays taken care of.