Need Help? Call Us On 0161 776 9832 For Expert Pest Control Advice On How To Identify Pest Infestations And Help Solve Your Pest Problem.
24-Hour Winton Rat Control Treatment 
 Are you tired of waking up to a kitchen full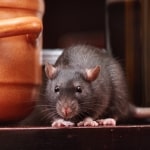 of hungry rats? Do rats seem to be coming out of the woodwork? These are just some of the problems our extermination experts see daily. We are well versed in treating and preventing rats from striking your commercial and residential space.
 Residential and Commercial Properties can count on Young's Rat Control Treatments and Removal Services to solve their pest problems. Our Rat Control Services provide the highest level of risk management, reassurance, and responsiveness in the industry. In addition, we offer solutions specially tailored to your needs and situation, including an integrated pest management approach for effective and environmentally conscious Rat Control Services. 
Rats
 Rats have been troubling humans for as long as humans have been in existence. They are notorious for infesting homes and commercial properties thanks to their excellent climbing ability and ability to slip through tiny entry points. As a result, they are among the most notorious and troublesome rodents in the United Kingdom. They damage structures ad properties, eat and contaminate food and transmit diseases and parasites to humans and other animals. 
How To Spot A Rat Infestation
 Rats are active throughout the year, so be sure to check for signs of their presence periodically. Once these rodents have infested your property, it is only a matter of time before you spot them indoors. If you notice any of the following, you may have a rat problem:
 • Noises are coming from the attic just after dusk.
 • Rat droppings around pet food storage containers or cat or dog dishes. 
 • Rats are moving along utility lines or on top of fences at dusk.
 • Smudge marks on beams, walls, pipes, and rafters.
 • Drowned rats in a hot tub or swimming pool.
 • Rat Nests in drawers or behind boxes.
 Rats are Nocturnal. They have poor eyesight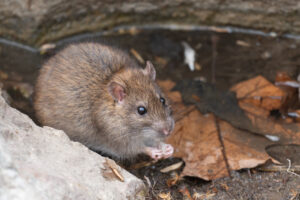 but compensate for this with an exact sense is hearing, taste, smell, and touch. What's more, they constantly learn and explore, memorizing the location of food, water, shelter, pathways, and features of their surroundings. As a result, they quickly detect and often avoid novel foods and new objects, thus making traps and baits ineffective in eliminating Rat Infestation. 
Management
 Managing rats is best done by a professional Winton Rat Exterminator. At Young's Pest Control, we are prepared to address the situation so that these rodents are no longer a nuisance. If you are concerned about rats on your property, call our 24-Hour Professional Pest Control Rats today for a free inspection.
 Get Started With Pest Control Today
 A crucial component for successfully managing rats is quick response and consistent application. We have developed a 24-Hour Professional pest control rats service program that works for you. Here's how we work:
 • Reach us - so is there a Winton Rat Catcher near me? Yes, there is. We have local Winton Rat Exterminator Professionals that can come to your rescue at any time. Once you contact us, we will arrange for your local branch to reach you as soon as possible. 
 • Survey - Our experts will discuss the rat problem with you, schedule a survey if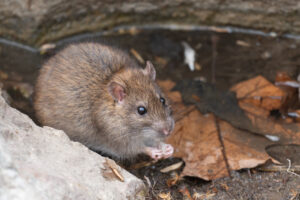 necessary, and provide a quotation and recommendations. The appointment will be arranged at a time that is convenient for you. The survey will include an inspection for rodent infestation. Our experts will create a plan of action that will address the current and future rodent infestation. 
 • Treatment - Our Rat Control Treatments and Removal Service include customized treatments to your property-specific needs. The frequency of treatment will depend on the plan you selected if there is an active infestation. 
 • Aftercare - We will make as many visits as needed to ensure the problem is resolved. 
 If you wonder, "is there a Winton Rat Catcher near me?" do not worry. We have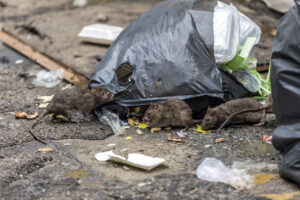 local exterminators that are expertly trained to prevent and eliminate rat and mice infestation. The solutions offered will help protect you and your property from rats and their associated risks. Call Young's Pest Control at 0161 776 9832 or 07845 815 261 to schedule a free inspection.
M20