Need Help? Call Us On 0161 776 9832 For Expert Pest Control Advice On How To Identify Pest Infestations And Help Solve Your Pest Problem.
Professional Stockport Bed Bug Treatment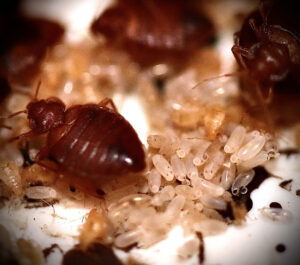 Bed bugs are small parasitic insects that feed on the blood of animals or humans and can cause humans a lot of harm including a wide range of skin manifestations. They are nasty annoying creatures that could possibly be hiding in cracks within your bed and feeding on you as you sleep! Stockport bed bug treatment is, therefore, necessary to get rid of these unwanted inhabitants. Young's Pest Control is dedicated to helping you accomplish this.
Common signs of bed bug infestation
A pungent odour that is usually omitted from the creatures' scent glands

Dark stains of bed bug droppings usually on bedding or surrounding area.

Blood stains on your bedding

Bed bugs aren't that small. The adult bed bug ranges between 4-5mm long. The human eye can spot live bed bugs as well as their shed skins and eggshells
An important step in carrying out bed bug control and Stockport bed bug treatment is locating them. Here are their common hiding places:
Cracks in bed frames and headboards

Mattress hems

Below carpets

Wardrobes, drawers and cabinets

Electrical Sockets

Inside and between wooden floorboards
Bed bugs are most active in the nighttime. A few times they can be active during the day too but their frequency during the day may not be enough to track them on your own and this poses a great threat to your bed bug removal efforts. That is why you are advised to consult a professional immediately you discover a bed bug infestation.
Bed bug fumigation and other treatment techniques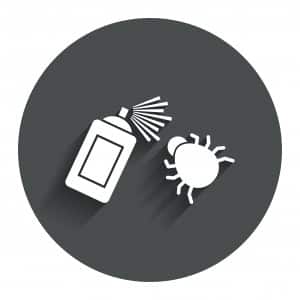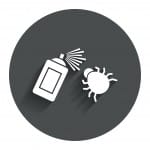 Here at Young's Pest Control, we provide the best Stockport bed bug treatment services with modern professional and effective techniques of getting rid of bed bugs since we understand that bed bug removal is of utmost importance once these evasive parasites find a home in your bedroom!
Bed bug fumigation is usually carried out in crucial stages whereby immediate elimination of bed bugs is required for example in densely populated residential buildings such as:
Hotel rooms

Apartments

Dormitories
Our alternative treatment techniques include heat treatments, steam treatments and application of powerful insecticides to the areas containing infestations.
All our methods have proven to be safe and effective so contact Young's Pest Control now if you think you may have an infestation.