Need Help? Call Us On 0161 776 9832 For Expert Pest Control Advice On How To Identify Pest Infestations And Help Solve Your Pest Problem.
2

4-Hour Smallbridge Mice Control Treatment 
Finding an infestation of mice in your home, business or anywhere you want to spend
time can be devastating. Mice can be considered relatively cute creatures; they are an invaluable part of the British wildlife landscape. However, they can severely affect both health and livelihoods if the infestation isn't dealt with swiftly. This is where Youngs Pest Control can help - they are the ultimate Mice Control Treatments and Removal Services.
 At Young's Pest Control, our customers know that we are professional, timely, trustworthy, and most importantly, we help you to live a happy, stress-free life. We operate in the Smallbridge vicinity and surrounding areas, so if you're looking for a Smallbridge Mouse Exterminator, then look no further. Our customers often refer us to business because they've been delighted with the high-quality service we offer. 
 Mice are very common throughout the UK
and can be found in the vast majority of locations. Mice can live in large groups, and they breed prolifically. They thrive in the dark, damp locations and are happy to reproduce in the smallest corner found within your home. They are incredibly destructive in that they chew and bite through the vast majority of materials such as wood, pipes and are even known to bite through metals and cables. The damage that mice are capable of is astounding and can affect the quality and functionality of your home. 
 Mice also carry several diseases such as Listeria, Salmonella and Weil's disease, which can be fatal. These diseases are spread through their faecal matters and urine - and in large breeding groups, this can have a detrimental impact on health. They can also carry parasites and worms, which can make adults, children and pets severely unwell. Mice can have a lasting effect on health which is why you should contact the Smallbridge pest control mice as soon as there's a hint of an infestation in your abode. 
 How do you know if you have a mouse infestation in your home or business? The first clue is the noise they make - they scratch, squeak and shuffle about, so make sure you keep your ears peeled. The second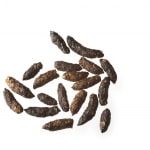 hint is finding their faeces. Mice leave droppings wherever they visit, and if they're black and soft, it's fresh and could mean that a mouse is nearby. It would be best if you also used your sense of smell – mouse urine smells strongly of ammonia and is a sure sign that you have an infestation. Finally, you should pay attention to the area under your sink, lofts, airing cupboards and any other damp, dark or small spaces. These are areas in which mice thrive and which warrants a call to the Smallbridge Mouse Exterminator. 
 You may be wondering how we manage to eradicate an infestation of mice from your home successfully. Our team is highly skilled and qualified when it comes to pest extermination – we have a deep respect and consideration for the countryside and wildlife. We have even received training from Wildlife Aware to ensure that we protect the environment as best we can. Our experienced team can deal with pests, regardless of the type or size of the property you own. We can work on farms, restaurants, hotels, businesses, and domestic properties. The professional rodenticides we use are safe to use around pets, children, adults and wildlife. You can rest assured that we get to the heart of the issue without harm – this is why we have considered the leading mice control treatments and removal service. Regardless of the time of day, we offer a 24-Hour Professional Pest Control Mice Service. 
 Suppose you're looking for 24-Hour Professional Pest Control Mice with the
utmost respect and consideration for humans and the environment. In that case, you should get in touch with the Smallbridge Pest Control Mice. The team is completely dedicated to ensuring that your quality of life is restored after an infestation. Reassuring you that we will eliminate the issue without harming anyone who lives in and around your property. 
OL16