Need Help? Call Us On 0161 776 9832 For Expert Pest Control Advice On How To Identify Pest Infestations And Help Solve Your Pest Problem.
Why You Need Our Sale Cockroach Control Service
Most people consider cockroaches to be the vilest of pests. At Young's Pest Control, we have a Sale cockroach control service for both residential and commercial customers. There are several reasons why we particularly recommend cockroach pest control for those in the service industry.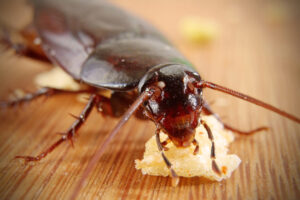 1) You will reduce the risk of getting sued if you hire us for Sale cockroach control. As an example, there is a risk of cockroaches landing in the food if you have a cockroach infestation in a restaurant. Guests have all the right to sue you in such situations and UK courts have a tendency to award cash settlements.
2) Professional Sale cockroach control is important because you risk driving away potential customers if you have an infestation. Most people will not come back to your store, shop, restaurant, or office if you have a pest problem.
3) You will not get referrals from past customers if you have a cockroach problem. Keep in mind that word of mouth referrals are the most effective referrals. There is also a risk of people talking ill of your business on social media. You do not want the name of your business being maligned on social media because there is a risk of the negative mentions going viral.
4) Even if you have enlisted the services of a cleaning company, hiring us is still important because a cleaning company will only do general cleaning. With our Sale cockroach control service, we will do a thorough inspection to determine the extent of the infestation before we develop a custom-made approach to the extermination. We will take care of the root of the problem whereas cleaning companies will only deal with the symptoms.
5) Hiring us is a good idea because it means your team will not be involved in the extermination. This allows you to concentrate on running your business. You also get peace of mind when you know that a professional is on the job.
6) Our team uses cockroach treatment products that will have a minimal toxic impact. This is important because having toxins on surfaces and fixtures means you will not be able to use your premises for some time (and the risk of contamination when you do). There is a risk that you will buy cockroach treatment products that have high toxin levels if you buy them yourself.
7) Having a vermin-free premise is a requirement in most industries, especially the food industry. You risk failing to get regulatory approval if you have roaches. You also risk high insurance rates if you have a cockroach problem.