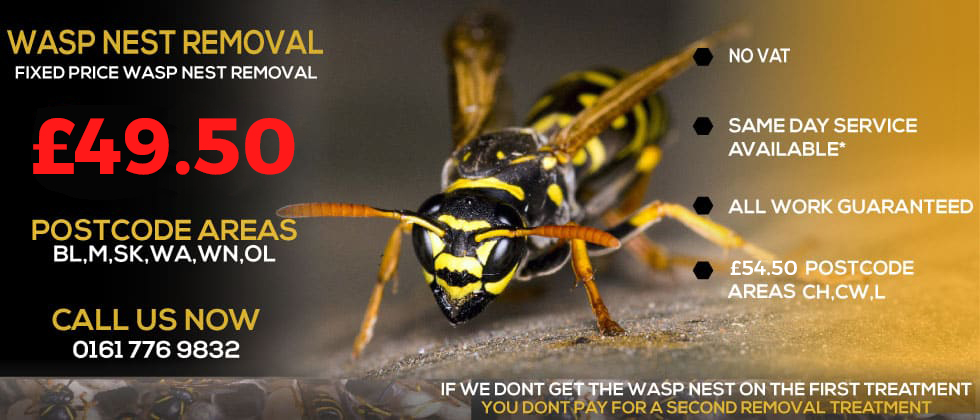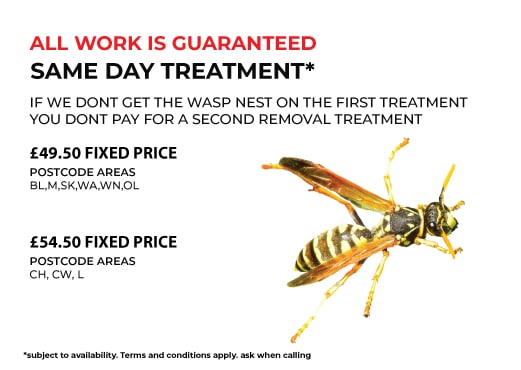 Need Help? Call us on 0161 776 9832 or drop us an email for expert pest control advice on how to identify pest infestations and help solve your problem.
Efficient Rochdale Wasp Nest Removal Treatments
Keeping your home free of pests is easy to do during the winter, but summertime has a completely different set of rules. If you happen to have a garden, it is more than likely that you will notice an increase in the wasp population. For this reason, a lot of people will take a look at the choices they have when it comes to getting rid of them. Hornet and Rochdale wasp control is often difficult for people to do by themselves. For this reason, we ensure that your home is kept wasp and hornet-free with our wasp removal. Our services are comprehensive and can ensure that everything gets done as soon as possible. Our Rochdale wasp nest removal treatment will ensure that your home is free of wasps and that your family is kept safe.
Pest Free for Summer

It is, of course, important to remember that wasps are not the only creatures that can show up uninvited. There are a lot of other creatures that also tend to show themselves. These can also include creatures such as hornets, which also have a large stinging potential
As well as being dangerous for some people, wasps and hornets can also be a nuisance. If you want to sit out in the garden during the summertime, it may not be nice to have a lot of wasps swarming around. Some business owners may have outdoor areas which are filled with customers during the summer time. Having a pest problem here can cause a lot of customers to leave and this may affect business. This is why a lot of people will look at our services when it comes to Rochdale wasp nest removal treatment. In cases like this, it is often best to just get rid of the nest itself. You will be cutting it off at the source and solving the problem almost instantly.
Hornet and Rochdale wasp control does not have to be a big deal. All you need to do is take a look at the problem and give us a call. We can ensure that it is removed quickly and safely from your home.