Need Help? Call Us On 0161 776 9832 For Expert Pest Control Advice On How To Identify Pest Infestations And Help Solve Your Pest Problem.
Professional Rochdale Bed Bug Treatment
Homes and apartments have sometimes been shut down completely until bed bug treatment was attained, leaving renters with no place to call home in the meantime. Nearly everyone knows stories of someone affected by bed bugs, and if you are lucky enough to not have had a bed bug infestation, great! If you reading this, however, you are probably in the former and not the latter category and would really like some help to get this bed bug control problem dealt with.
Rochdale bed bug treatment done by professionals who make it look easy is the way to go. Home treatments just can't cut it, and bed bugs can spread throughout the entire building like a fire. Bed bug fumigation is one of many options which you will have available through Young's Pest Control - but unlike home kits you may have heard about, our methods are safe and you are fully informed of what will happen at all times.
Bed bug removal can be tricky because
They try to hide their eggs in small cracks in floors and spaces with a sticky residue

When they hatch in pets, the eggs can roll off and further dissipate

They are mostly night creatures so it may be hard to identify what is biting you

They like animal and human bedding because they feed off blood

They can crawl far in order to have a meal

1-5 offspring can be produced per day every day per female

They can hide between floorboards

Carpets

Bed frames

In peeling wallpaper

In electric outlets
Second hand furniture and even hotel rooms can be bed bug spreaders - you may not realize that you have brought them home in or on your clothing or suitcase until it is too late. Don't be the unpopular house where people stand nervously inside the front door, unsure where is 'safe' to sit.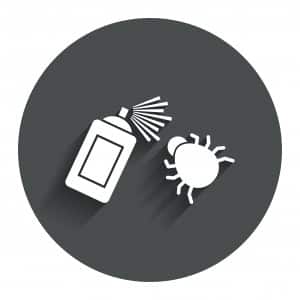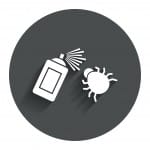 Bed bug control takes patience and professional know-how. It is vital to know that every last egg and bed bug has been dealt with. In colder months the eggs can take a little longer to hatch. This is why some methods of Rochdale bed bug treatment are myths, not facts - they sound good but actually don't work in reality. Bed bug fumigation and bed bug removal with Young's Pest Control works!