Need Help? Call Us On 0161 776 9832 For Expert Pest Control Advice On How To Identify Pest Infestations And Help Solve Your Pest Problem.
24-Hour Openshaw Mice Control Treatment 
As a business owner, you are constantly looking for a way to have advantages over competitors. You have hired the best staff, produced the best quality products, and offered the best prices, yet a mice infestation can wreck it all. All your energy as a business owner should be spent trying to grow and
leave Mice Control Treatments and Removal Services to experts. You may want to forget about mice infestations, but they can happen at any time. Having a professional Openshaw Mouse Exterminator is more than necessary when you operate a large building. You should be able to get preventative visits and inspections from a professional regularly.
Commercial Mice Control can help you protect your business and the health of all your employees. Mice are notorious disease carriers, and an infestation at a commercial place can be a health crisis. Your 24-Hour Professional Pest Control Mice Removal should understand the risks and be ready to respond at any time. You have to ensure your workers are protected from direct contact with mice and take professional help every time you notice the signs. Managing the mice removal alone cannot work when it's a commercial area. The mice crisis will only worsen with time; you need the problem fix as soon as possible.
Importance of Commercial Mice Control 
Choosing regular Mice Control services can help you stop the problem before it gets out of hand. In addition, Openshaw Pest Control Mice Removal for a commercial business should come from a trustworthy and experienced company. You need to consider an ongoing contract with a mice removal company because of these benefits.
Protecting Your Business Reputation
Image is everything in the commercial industry. To present the best image to the
world, you need a 24-Hour Professional Pest Control Mice Removal ready to go at all times. The only reason you have loyal clients or customers is because of a sound reputation. To continue in the same light, you need a professional team managing mice infestations and inspections. Routine checks are crucial, especially during winter because that is when mice crave warmth the most.
If word gets out that you have a Mice problem and it's not being handled, you will start losing clients, which can devastate your business. Let your workers and clients know you value their safety by aligning with an Openshaw Pest Control Mice company.
Save Money and Time
You will save a lot of money with a commercial Mice Control contract. Mice are very destructive when they invade any space. They are capable of chewing through wood, plastic and other soft materials. An Openshaw Mouse Exterminator is your best chance of avoiding damages and repair costs. Get a service plan to cover your business throughout the year or longer so that you can take advantage of regular inspections from a professional. Through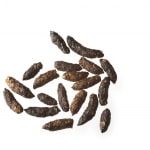 them, you can eradicate mice problems early enough before they multiply and destroy your business appliances and other materials. When a mice infestation gets too large, you will have to shut down to allow exterminators to eradicate the pests. In business, time is money; any downtime can cost you much money.
Mandatory Inspections 
Most businesses operate under a zero-tolerance policy when it comes to pests. Mice Control Treatments and Removal Services will help your business pass these inspections and avoid penalties. Food businesses especially cannot afford to risk a mice infestation getting out of hand. Even though the pests are tiny, the effects will be massive. It's ironic because most food businesses are once more at risk of mice infestation because of the increased presence of water and food. The value of working with an experienced pest control company is excellent in such businesses. You will also get peace of mind knowing you are doing your part in ensuring you are protecting the public's health. With professional help, you can focus on other aspects of your business as they handle mice infestations.
Prevention 
Whether you have a mice infestation in your commercial business or not, you need a pest control company. You will be taking
measures to prevent any future mice problems. A company that offers Mice Control also provides preventative measures and inspections. In addition, you will have a team of technicians at your disposal to handle any mice issues. Protecting your business from future pest issues also keeps your staff happy and productive all the time instead of worrying about infestations. Sometimes coming up with preventative measures yourself may not be effective.
But when you have a professional to bounce your ideas off, you will have better and effective strategies. Prevention is better in a commercial building instead of waiting for a mice invasion before you go out looking for help.
Conclusion 
If you have an active mice infestation in your commercial place, let professionals handle everything. It's best to ask your staff not to engage in the eradication in any way to avoid getting sick. The technicians will have your business running smoothly again in a short while, and you can go back to focusing on growth. But from there onwards, you should welcome routine inspections.
M11