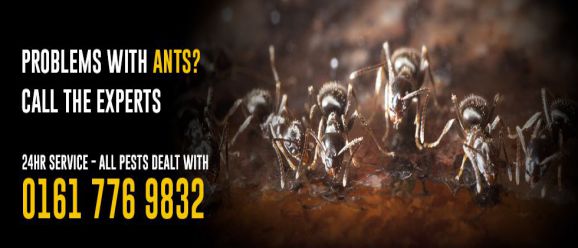 Need Help? Call us on 0161 776 9832 or drop us an email for expert pest control advice on how to identify pest infestations and help solve your problem.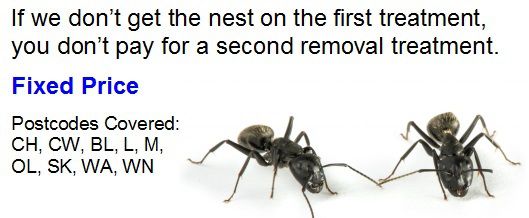 Oldham Ant Infestation Removal Experts
Professional ant control treatment involves having their colony removed from your personal space in a big hurry. You may think it won't happen to you but the truth is that a flying ant infestation has become more common than ever. These tiny natural scavengers will enter your private premises, set up a home, and eat and destroy everything that takes their fancy. This is why it is crucial to call Young's Pest Control if you feel you have spotted the signs and believe there is an ant infestation in the house to worry about. Then let them take care of the rest.
Wood
Many people tend to forget that due to having a large number of species certain types of ants will be attracted to wood and not food. A carpenter ant infestation in house is a dangerous situation. Their main goal is to build a nest so they will devour wood, often leaving furniture completely destroyed beyond repair. If you notice large holes in your furniture then getting an Oldham ant infestation removal is the only way to stop it. This professional ant treatment should stop them in their tracks before they devour all your important furniture and wood.
The house
Inside your home is a common place for ant infestation to happen, they will easily devour any remains of food or crumbs that are left about. The last thing you should do is let their size fool you, their appetites are large and when their colony is with them they can easily gobble a whole roast in minutes. With over 8000 species you could be dealing with several at once. Remember that a flying ant infestation isn't all about been inside the house either, it's just as common for them to be in your garden feeding.
Outside
Farmers and gardeners regularly have to worry about ants eating their crops and leaving a mess.

By attempting to perform the Oldham ant infestation removal process yourself you could easily destroy your entire garden.

They will feed on pretty much anything they find, their entire day consists of scavenging and they don't stop when the lights go down.
An ant infestation in the garden could be a nightmare for your livestock and crops. Instead of leaving the problem to get worse quickly phone the ant control professionals and get them cleared out as soon as possible.