Need Help? Call Us On 0161 776 9832 For Expert Pest Control Advice On How To Identify Pest Infestations And Help Solve Your Pest Problem.
24-Hour Norden Rat Control Treatment 
Rats are one of the most common pests that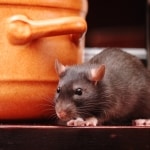 affect households and premises here in the UK. Secretive, destructive, they carry a whole host of diseases that can cause real health issues. In some more severe cases, they can be fatal. So if you think you may have a rat infestation, then it's time to contact Rat Control Treatments and Removal Services such as Young's Pest Control. 
 Rats are medium-sized rodents with long rails - some people consider them cute, whilst others have a genuine fear of them. Two common breeds reside here in the UK: the brown rat and the black rat. They can live in large groups and are prolific breeders, meaning that hundreds can live in a group together. This means that the more rats, the more issues and health implications can affect your health and wellbeing. They have claws that allow them to burrow and scurry through vegetation and scour walls and pipes. 
 As you may know, rats are known to carry all sorts of diseases and pesticides. They have Tapeworms, Leptospirosis, Salmonella,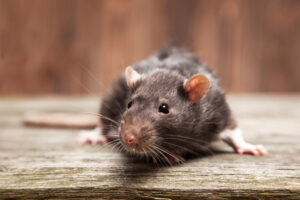 Bubonic Plague, and even Rat-bite Fever. Receiving a bite of these pests can open up a world of health issues. It's best to call the Norden Rat Exterminator if you believe you may have an infestation of rats within your property or land. Some of these diseases can have long-lasting and devastating effects, so it is best to call our professional team to eradicate the issue. 
 They can also have an indirect effect on life through their actions and characteristics. Rats can chew through almost any material, such as wood, metal, pipes, and cables - which can cause fires, destroying properties, businesses, and indeed loss of life. In addition, rats are known to be secretive, destructive. Although they can be spotted during the day, they are more active at night, which can be more challenging to eradicate. Our 24-Hour Professional Pest Control Rats team is more than happy to help in any way we can - our sole aim is to ensure that you get your life back following a rat infestation.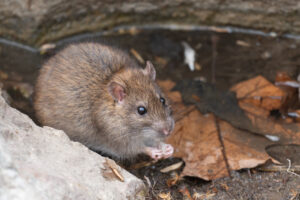 For untrained individuals, catching rats is a near-impossible task, and in the process, could make the issue worse. However, our highly trained, skilled, professional, trustworthy, and dedicated team is entirely devoted to our customers. We enjoy doing a fantastic job. We're friendly, and customers are constantly referring business to Young's Pest Control - due to the high level of satisfaction we provide. Day or night, we are happy to help you. We are a 24-Hour Professional Pest Control Rats. We get to the root of the problem to ensure that the rats are not only eradicated from your home but never return!
 You may be wondering how we do this. We are constantly learning, researching, and caring about our environment with a deep respect for wildlife. We want to protect our environment as much as possible, which is why Wildlife Aware trains every member of staff to ensure that we use the safest and respectful rodenticides you can find. We spend time at your property to ensure that we don't miss a thing, monitoring the habits of the rats and ensuring that the correct treatment and equipment is used. We are a Norden Rat Catcher Near Me. We can work on farms, in restaurants, hotels, businesses, and domestic properties, and methods are tailored to your requirements. We use safe materials to be used around pets, plants, children, and adults, so you can rest assured that your household is safe when we arrive and leave. 
 Look no further than Young's Pest Control if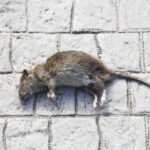 you are looking for a Norden Rat Catcher Near Me. We are hard-working, respectful, honest, and do a fantastic job. We are the leading Norden Rat Exterminator. We provide the best Rat Control Treatments and Removal Service. We are entirely dedicated to our customers and ensure your home is rat-free, safe, and enjoyable.
OL11