Need Help? Call Us On 0161 776 9832 For Expert Pest Control Advice On How To Identify Pest Infestations And Help Solve Your Pest Problem.
Getting Rid of Bed Bugs with Professional Middleton Bed Bug Treatment
Bed bugs are a pest that can make life uncomfortable for anyone. It is not uncommon for them to be picked up from a place that is already infested and this can include hotels and guesthouses. Once they gain a foothold in a property, they can quickly multiply unless Middleton bed bug treatment measures are used to deal with them. We have the capabilities at Young's Pest Control to wipe out this bothersome pest and can apply bed bug fumigation to any size of residential or commercial property.
Signs of Bed Bugs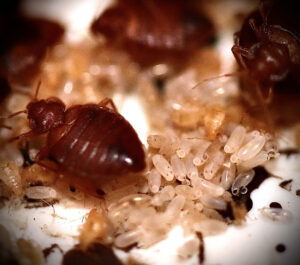 It is usually fairly simple to spot the signs of bed bugs once they become established in a property. While the name implies they will be found on beds, this is not the only place they can survive in a property and they can live on other soft furnishings such as carpets, sofas, and curtains. Signs that a Middleton bed bug treatment is needed include the following.
Bites: This is obviously the most obvious confirmation of a bed bug problem and waking up with bite marks on your body is a sign of their presence.

Blood Spots: These are most commonly seen on a mattress or bed covers, with the small, dark spots being faecal pellets of bed bugs.

Cast Skins: The young are called nymphs and as they grow towards adulthood they shed their skin a few times. Spotting these on a bed or other furnishings shows that a bed bug infestation is growing.
Problems

The problem for homeowners can be the discomfort of bites and these also have the potential to cause an allergic reaction in some people. The consequences for commercial operations such as hotels can be more serious and can include customer complaints, loss of business, and damage to reputation. For homeowners or businesses, the key is getting Middleton bed bug treatment as early as possible to stop the problem escalating and using professional bed bug control is the most effective option.
Our Services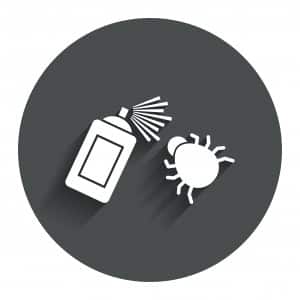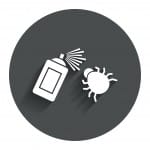 Young's Pest Control offers property owners expert Middleton bed bug treatment that will wipe out the problem. Our staff can inspect a property to detect the extent of an infestation and target bed bug fumigation measures to the right places so that adults, eggs, and nymphs are dealt with. This ensures that the problem will not flare up again once bed bug control has been completed.
We welcome calls from anyone that suspects they have a bed bug problem and can send a specialist to provide assistance quickly. So please get in touch as soon as you realise bed bugs are in your property to take advantage of our effective and affordable service.