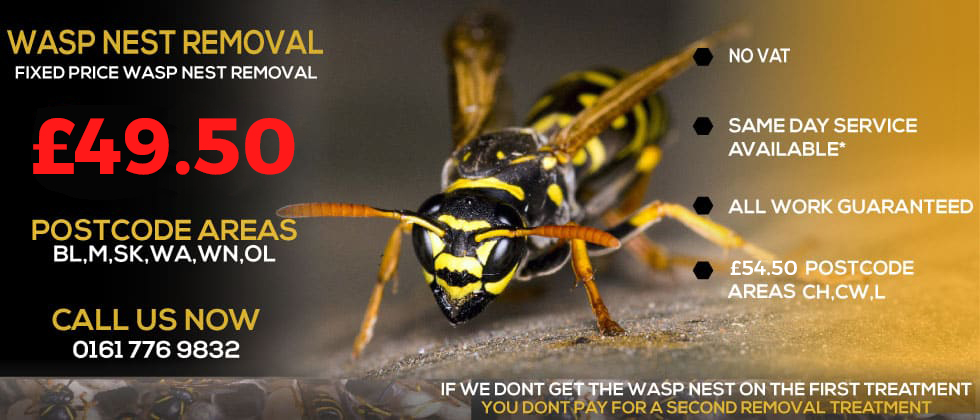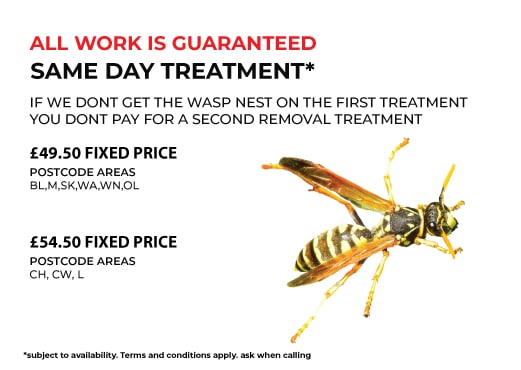 Need Help? Call Us On 0161 776 9832 For Expert Pest Control Advice On How To Identify Pest Infestations And Help Solve Your Pest Problem.
Higher and Lower Broughton Wasp Nest Removal 
Nowadays, it is not unusual to have wasps in your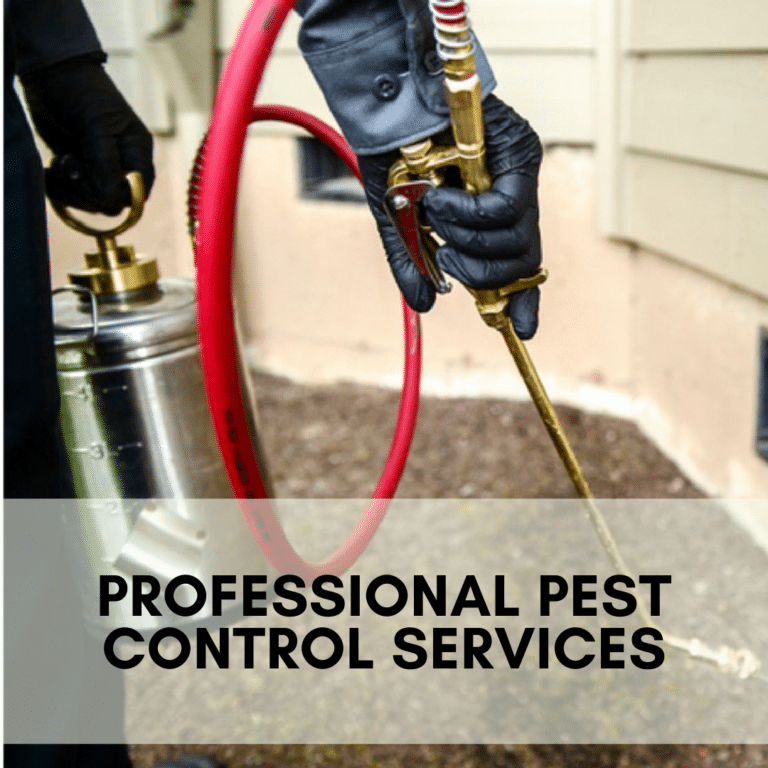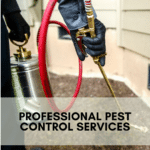 home. Wasps always build their nest in different parts of your building, like old roofs, gutter areas, and unused corners. When provoked, wasps can become aggressive and sting, which can be a problem for people with allergies. Unless you have safe and proper methods, which is not easy to find, for hornets and wasp control, hiring a Higher and Lower Broughton wasp nest Removal service will save you a lot of trouble. In the UK, the majority of insect stings and bites are from wasps. You can try to eliminate wasp in your home by doing it yourself techniques, but you will most likely end up causing more harm. 
 The benefits of hiring a wasp exterminator are more compared to do-it-yourself methods. It is vital to call young's pest control service as soon as you notice wasp nests on your premises. Calling a professional wasp nest remover before the situation gets worse will increase the procedure's success. 
Why should I hire young's pest control service for wasp elimination?
Professional experts
 Young's wasp removal company works by providing a team of experts trained for wasp and wasp nest removal treatment. The knowledge that a wasp exterminator guarantees complete elimination of wasps and prevention for the same infestation. Higher and Lower Broughton wasp nest Removal Company knows that the first step of eliminating wasp in a home is inspection. The wasp source is an essential aspect that pest control companies will utilise to remove and get rid of wasp nest for good. 
Safety
 A professional wasp exterminator will ensure the safety of your family by using environmentally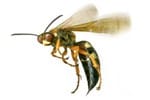 friendly remedies. For hornets and wasp control, pest exterminator will only use dangerous insecticides as the last option. Because of that, you are free from health issues resulting from pest control products used by professionals. Since pest control experts use safe hornets and wasp control products, there is no need to relocate when they visit.
Low treatment cost
 Professional wasp nest removal cost is lower compared to do it yourself methods. People who choose DIY wasp control have to buy several shelf products for an extended period to eliminate wasp in your compound. You must also purchase or hire some equipment and spend your valuable leisure time trying to remove the wasp nests and eliminate the wasps. Lastly, you will have to hire a professional pest control service when the situation is worse, and it will cost you more. 
Reasons why you should avoid DIY wasp nest removal
Waste of time
Time is money. Wasp elimination is not an easy job to be completed within a few hours. You will need to study the area, identify the source, and spray the nest for total wasp mitigation. However, with little information and skills on wasp treatment, you will waste a lot of time, and the results will still be bad.
Poor handling of insecticide
 Professional products are only effective when used correctly. It takes a lot of time of study and training to know how to handle wasp treatment products. Since you have not been trained in wasp removal activities, you may use the wrong product for wasp elimination or wrongly using the right product. Many people tend to assume the instructions on the pest treatment products and end up worsening the situation. 
 Poor handling of wasp treatment products will result in pest resistance and vast distribution to other home areas. 
 At Higher and Lower Broughton wasp nest Removal, we provide value for your money by providing quality service at any time you want. Wasp nest removal cost should not hinder hiring a professional wasp nest removal expert since you get the value for money through quality extermination services. Get rid of wasp nests by hiring people specialised in the area. The top benefit of hiring a professional pest control service is that they have the skills and knowledge to eliminate pests using proper and safe equipment. 
 People living in and around Higher and Lower
Broughton can choose young's pest control service if their main aim is to have quality, effective, and environmentally-friendly wasp treatment. Young's pest control service ensures that they remove wasp infestation in your home and provide a personalised plan to repel wasp from reappearing.
M7