Need Help? Call Us On 0161 776 9832 For Expert Pest Control Advice On How To Identify Pest Infestations And Help Solve Your Pest Problem.
Professional Heywood Bed Bug Treatment
The stresses of bed bugs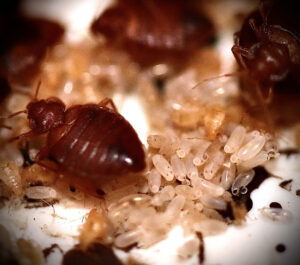 It's bad enough that the stresses and strains of modern life can interfere with quality sleep, but did you know there is another pest that can keep you up all night? These small insects are known as the much-feared bed bugs. Small, fast-moving, and hungry for blood. Learning about Heywood bed bug treatment from the experts Young's Pest Control can help you sort out this mess before it gets out of hand. The first step in the bed bug control process is to figure out all you can about your personal infestation. You do this by looking out for clues and signs.
The signs
Bed bugs are creatures of habit who adore the nighttime. It's usually when the lights go down that they appear on the hunt for blood. They tend to hide in night tables, under covers or cracks. It's not always about the bed.

Look out for dark marks on sheets, these could be blood stains or even faeces left behind. The female can lay several eggs at once so watch out for traces.
Once you have done your search it is time to call about Heywood bed bug treatment and the different stages involved. This bed bug control treatment is quick and necessary.
The bites
We have all woken up to a new mark on our body that we just ignore. You need to look closer as it could be a bite from a bug. If you notice a small red bump, sometimes itchy, other times just like a rash on the exposed area of your skin such as the face, legs or arms then the odds could be that a bug has sucked your blood. Strict bed bug removal then becomes the only way to stop this happening again.
The experts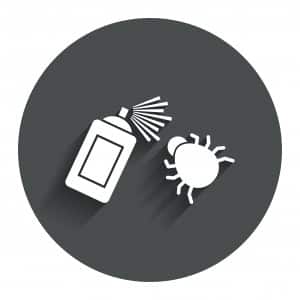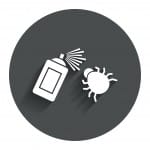 Professionals on Heywood bed bug treatment can put your mind at ease upon discovering a bite, or a family of pests in your home. They will tell you what they will do for the bed bug treatment and never to buy generic products that end up doing more harm than good. Avoid them at all costs and just let the professionals carry out a careful bed bug fumigation on a day and time that suits you. No fear of gossiping neighbours either as they will arrive in an unmarked van especially for your privacy and concerns.