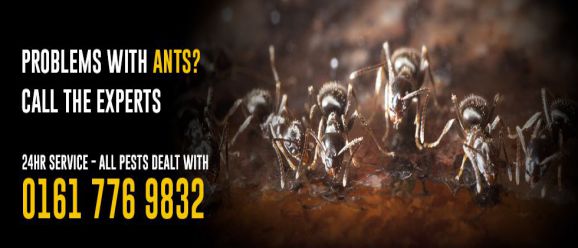 Need Help? Call us on 0161 776 9832 or drop us an email for expert pest control advice on how to identify pest infestations and help solve your problem.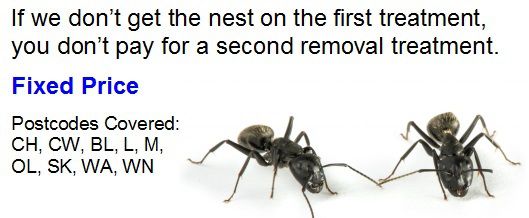 Clearing Out Ants with Professional Heywood Ant Infestation Removal
Pests are becoming more of a problem with climate change. One particularly troublesome colony is the powerful ant infestation in the house. With over 8000 species you could be dealing with several types at once, therefore it is important to have the knowledge and learn about the stages of ant control treatment when it comes to them causing havoc in your home. The first step in the process is to learn about your individual case. You can do this by carefully monitoring activity around the home and looking for signs of a possible ant infestation. The sooner you get your facts ready the easier the process will be.
Possible signs
There are many signs of a possible flying ant infestation inside your home. Look out for a possible variety of them hanging outside the window during different periods of the day.

They are natural scavengers and do not think their size means they only eat crumbs. This is quite the opposite they can gorge an entire roast in minutes judging by the size of their colony so look for traces of remains around the kitchen.
An ant infestation in the house can also be noticed by the noises. Listen out for a loud rustling sound when the lights are out.
Carpenter ants
One of the most common species found in the home is carpenter ants. These are very attracted to wood rather than food. The main goal for them is to make nests, therefore they will gobble their way through the wood until they have created the perfect nest. This can result in a lot of damage to furniture, in many cases, it will even fall apart and go beyond repair. A Heywood ant infestation removal treatment is essential if you have a lot of wood furniture in the home. The last thing you need is an ant infestation to build up.
The professionals
If you notice a flying ant infestation than the first thing you should do is call Young's Pest Control. They can cause damage and breed very quickly so never leave the situation untreated. The Heywood ant infestation removal process will involve the experts paying your home a visit in an unmarked vehicle, so no fear of gossip around your neighbourhood. Then they will assess the severity of the particular situation and carry out the specialized ant control treatment on a time that suits you both after.