Need Help? Call Us On 0161 776 9832 For Expert Pest Control Advice On How To Identify Pest Infestations And Help Solve Your Pest Problem.
24-Hour Hattersley Rat Control Treatment 
 Rats cause property damage. As a homeowner in the Hattersley area, you need to understand what rats can do to your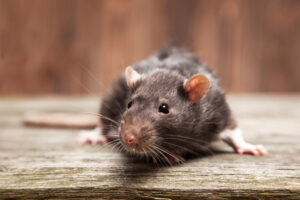 home. Rats have an affinity to gnaw on practically anything in their immediate surroundings. They do this to keep their teeth in shape, which is a huge structural problem. Don't let rats destroy your home while you watch; get online and search for "Hattersley rat catcher near me".
 If you're reading this, then you've already made the crucial first step in the right direction. As a top Hattersley rat exterminator, we understand rat extermination. Rats will gnaw through cinder blocks, wood, glass, metal and even bone. There's no stopping these resilient creatures. However, with just a call to Young's Pest Control, you're assured of rat control treatments and removal services that ought to surpass your expectations. 
 Rats' capability to chew through most structural components of your home is a clear indicator of the untold damage they can cause. Common "gnaw spots" associated with rats include electrical cable sheathing and pipes, which can cause fire or leaks in the water and gas pipes. Unfortunately, none of these scenarios has a positive outcome, so we advise immediately taking care of your rat problem by calling our Hattersley rat exterminator.
Rats in a Business Setting
 Rats can damage your business reputation. As they are associated with several nasty diseases, people tend to stay away from rats.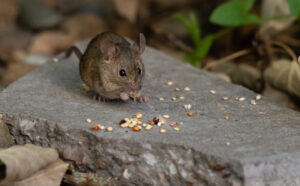 However, any animal's instinct is to seek food and shelter, and rats are no different. Suppose you operate a food-based or related business in Hattersley. In that case, Young's 24-hour professional pest control rats extermination service is for you. You don't want rats chewing through your food and leaving behind some nasty disease.
 A rat infestation can cause a myriad of problems for a business owner. Let alone the structural damage mentioned earlier, the risk for disease is inevitable. Some of these nasty diseases brought about by rats include:
Salmonella

Leptospirosis (often referred to as Weil's disease)

Listeria

Toxoplasma Gondii

Hantavirus
 Any one of these diseases is a reason to worry. Apart from creating an outbreak, a business owner risks reputation damage if the press publicises the problem and even gets shut down. So don't risk it, and if you already have a rat problem, let Young's Pest Control conduct its renowned rat control treatments and removal service.
 We understand the importance of running a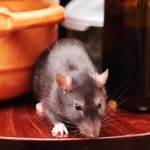 successful business. If you're a small business owner, it's your livelihood, and we don't want rats destroying that. There are several signs to look out for if you think you have a rat problem. Even though they are nocturnal and hard to spot during the day, rats are rather conspicuous. Some notable signs that you have rats include:
Smell and sound. Rats' urine has a pungent ammonia smell, and they make much noise, especially during the night as they move around.
Droppings. Rats droppings are dark and pellet-shaped. They are up to 14mm long, and you can spot them near their entry points or nesting place.
Smears. Due to poor eyesight, rodents stick to an established route along walls. You will notice grease marks along these routes as they tend to brush up against walls.
Footprints. If you have a dusty, less frequented area on your premises, you will quickly notice the footprints and tail marks.
Damage. We know rats will chew just about anything, including gas pipes and electrical cables. It is probably the riskiest aspect of an infestation due to the fire hazards stemming from exposed wires and gas leaks. You can check for gnaw marks, shredded paper, and damage to storage containers to confirm your suspicions.
Hattersley Rat Catcher Near Me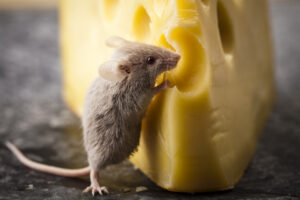 Young'S Pest Control has the rat solution you need. Our 24-hour professional pest control rats exterminators are available to you 24/7. Our spotless track record in the rat extermination business Young's is built on 100% quality service delivery. We are proud to see your peace of mind restored and these cunning creatures exterminated.
 We understand rats, so no need to hassle trying to find a DIY solution. We're here to help, so why don't you give us a call. One of your qualified customer representatives will be happy to answer all your questions and book you an appointment.
SK14