Need Help? Call Us On 0161 776 9832 For Expert Pest Control Advice On How To Identify Pest Infestations And Help Solve Your Pest Problem.
24-Hour Harpurhey Rat Control Treatment 
Young's Pest Control assures you incredible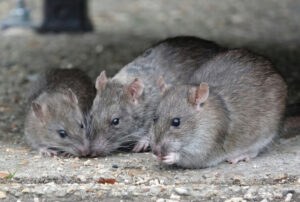 24-Hour Professional Pest Control Rats services that you cannot get from other companies. Based in Harpurhey, we are your number one Harpurhey rat exterminator service provider. We have helped many clients throughout the years we have been in the business.
 We pride ourselves on having the best technical expertise and experience in rat control treatments and removal services. We will first identify the problem's origin and then invent a solution that fits your requirements and budget. So, look no further if you are searching for a Harpurhey Rat Catcher Near Me.
Why Rats are Dangerous
 Rats are seen to be extremely dangerous to human health because they are incontinent and defecating. Urinating on every object or surface, they encounter. To be precise, rats' urine contains bacterium which is consumed can lead to serious human illness. Even clearing the rat problem on your own, the bacterium can still lead to other issues. As a result, you need to call an experienced Harpurhey Rat Exterminator, such as Young's Pest Control.
 Rats are also dangerous because they are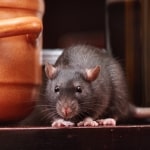 prolific breeders. Yes, a female rat can generate up to three litters a year, where every litter can have up to 8 young ones. What's more, the young one reaches sexual maturity within weeks, they breed, and their infestation multiplies. Thus, what begins as a single rat with a single litter can rapidly grow into many rats. Thus, reach Young's Pest Control immediately when you notice a rat infestation. We are your preferred Harpurhey Rat Catcher Near Me.
 Besides their increasing problem, rats gnaw on all materials, using them as their nesting material. In general, they can chew on anything, from stored items to cardboard boxes and cabling to wood, and much more.
Where Do Rats Live?
 In an ideal world, rats live in the wild and based on their species, and they can live around your business or home premises. Rats can also live around the river banks and other rough areas. However, the pressure on their living areas and the weather may lead them to find shelter in new homes. This means they can move to your shed and outbuildings, the garage, cellar, or any other safe place around your home. You, thus, need to contact a Rat Control Treatments and Removal Service team to find their source and exterminate them instantly.
 Rats are often attracted by food. From rubbish bins to compost heaps, recycling bins and stored animal feeds, where food is readily available, rats will find it. Rats are opportunists, and they will readily visit a food place.
Why Turn to an Experienced Rat Exterminator
 Young's Pest Control and the entire team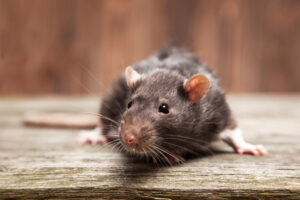 are professionally trained and qualified to control and treat a rat infestation, in addition to offering 24-Hour Professional Pest Control Rats service. In recent years, we have specialised and tailored our services to residential and commercial buildings around Harpurhey and its surroundings.
 Some of our clients might try to face the problem themselves but, uninformed about the infestation extent, often find this a tiring and expensive task. Luckily, we are there to help you exterminate the rats whenever needs are.
 Our on-site consultation means we can quickly identify the scale of the rat attack and invent the perfect solutions. Additionally, we guarantee affordable rat control proofing and solutions. The other thing is that we will give you modern advice to deter the rats from ever coming to your premises again.
 Young's Pest Control provides emergency and proficient rat treatments. Eliminate a rat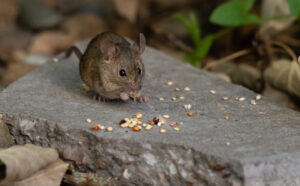 infestation in your building by hiring our services. We pride ourselves on offering 24/7 emergency and regular treatments at a convenient time that suits your demanding schedule. We do our treatments using a couple of sealants, baits, and traps for total eradication.
 A point worth remembering is that rats can cause severe damage to a business, not to mention how they can affect its reputation. Thus, prevention is always better than cure.
M9