Need Help? Call Us On 0161 776 9832 For Expert Pest Control Advice On How To Identify Pest Infestations And Help Solve Your Pest Problem.
24-Hour Greenfield Rat Control Treatment 
Greenfield is known for having many rats,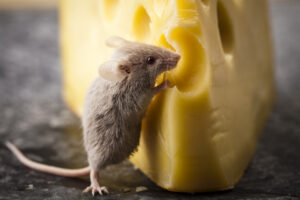 and you have perhaps seen them in your premises. If you have a rat infestation in Greenfield, contacting a skilled Greenfield rat exterminator, like Young's Pest Control, needs to be a priority. Failure to eliminate rats in the early stages can make the process tricky.
 Young's Pest Control provides comprehensive rat control treatments and removal services in Greenfield with a 24-hour professional pest control rats team. It would help if you searched for a Greenfield rat catcher near me to exterminate rats because they come with these threats:
Contaminates your premise's environment

They spread bacteria and diseases that cause allergies

They weaken the construction of the building

They gnaw on materials and surfaces around the building
 Rat extermination demands proficiency, and that's the reason you need to hire our services because we provide the best Greenfield rat exterminator services. As an experienced rat control treatments and removal service, we know how to eliminate rats in Greenfield and its surroundings.
Benefits Enjoyed by Our Customers
 Our proficient and 24-hour professional pest control rats services will ensure you are in a safe environment that's rats' free. In addition to this, consider us the best Greenfield rat catcher near me as we assure you the following benefits.
A comprehensive service covering all rat elimination stages

Guaranteed service package that will cover your requirements

A localised rat extermination service for a fast removal

We are fully skilled and certified in the best techniques
How We Exterminate Rats
 Rats are intelligent, adaptive and invasive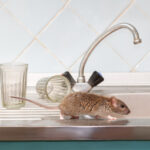 creatures whose characteristics make it hard to eliminate them with DIY treatments. So, they demand a unique approach that combines modern equipment and products. As a leading rat exterminator, we use revolutionary rat control and treatment practices. Here are the steps we follow:
Property Assessment
 After contacting us, we will come to your premises and perform a comprehensive rat check-up to locate the rats. Then, the technicians will mark up the sections that require treatment and assess the infestation level.
Seal the Entry Spots
 The team will seal the areas they find the rats might be using to get into your house. We can seal them via expanding foam, wire wool, or other materials that shut off the escape ways based on the entry areas.
Rat Control Process
 Once we finalise the preparations, we will proceed to the ideal rat control process. Remember that our rat control process is not restricted in time. Hence, the team regularly visits the site until total rat extermination is attained.
Prevention
 After treating and controlling these annoying pests, we will offer you essential and practical tips to avoid future rat infestation.
Rodent Proofing
 Our rat exterminators may install a rat-proofing system to keep off all rats from your house if needs be.
Why Choose Young Pest Control for Your Rat Infestation
 Hiring Young's Pest Control to eradicate your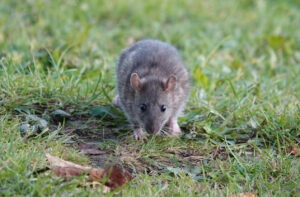 increasing rat infestation means we will tackle the problem in the most efficient, kindest and highest manner. Here, we pride ourselves on offering a considerate and compassionate method to eliminate these creatures.
 The services we give our customers ensure that all rats are dealt with humanely, quickly and following the local government guidelines. In addition, we use organic rodenticides to avoid causing complications to your children and pets. The best thing about us is that we always try to get to the problem source.
What Happens if You Fail to Hire a Professional Rat Removal Service?
 Failure to get in touch with an experienced and professional company like us for a rat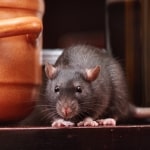 infestation will solely and swiftly place you at risk of diseases, potential fires and substantial damages. As said earlier, rats multiply rapidly, meaning the risk increases with every ignorance. In addition, rats often leave urine trails they use to manoeuvre through your premises, so check out for an unpleasant smell.
 Thus, if you suspect a rat infestation, please avoid postponing the control and treatment process. In that case, contact us immediately, and we will be glad to help you solve the problem. 
OL3