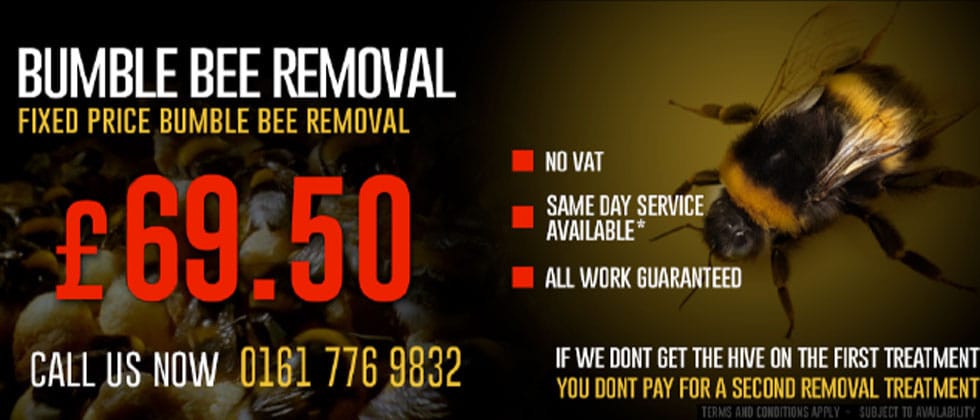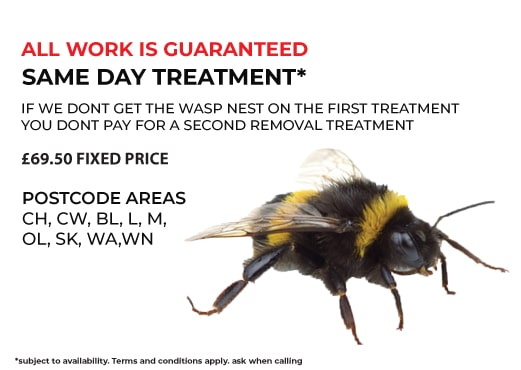 Need Help? Call us on 0161 776 9832 or drop us an email for expert pest control advice on how to identify pest infestations and help solve your problem.
Efficient Golborne BumbleBee Control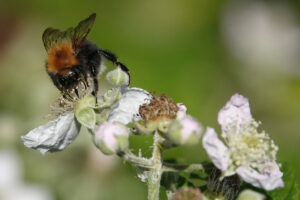 Tree Bumble Bee
There are around twenty different species of bee living in the UK. Many of them native here, but a few have been brought over from other countries. Tree bumblebees came over from Europe in 2001 and have happily thrived and spread around a lot of England and Wales. As the name suggests, they prefer to make their nests higher up, in hollow trees. They also like to create hives in bird boxes that have been positioned out of the way.
Most of the time bees are not harmful and, as they are important pollinators of flowers and crops, they can be left alone. Sometimes, though, Golborne bumblebee control is needed. If there are young children or elderly people nearby it is a good idea to have honey, Mason and tree bumblebees dealt with by a professional pest control company.
You need to have bumblebee removal when:
• Building work, such as extension construction or renovation is being done near to a nest
• You want to completely remove the tree or other structure the bees are in
• Someone with an allergy to bees is often close to the hive
• Public health and safety is threatened
Young's Pest Control offers an expert Golborne bumble bee control service. We pride ourselves on our friendly staff, our extensive knowledge of our business and our professional work ethic.
Although bees aren't aggressive, Golborne bumblebee removal isn't a job that should be tackled by yourself. Bees will attack if they feel their nest is being threatened, and there are usually thousands of insects in an established hive that are capable of stinging at the same time. Bees die after they have stung once, but they are prepared to use their venom to protect the queen.
What services do Young's provide?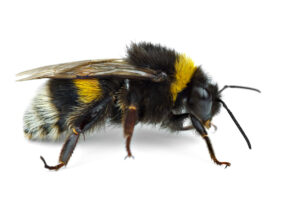 As well as Golborne bumblebee control, we remove wasp and hornet nests, treat bedbugs and fleas, and stop mice, rats, rabbits, foxes and birds causing a problem.
Our work vans are unmarked, so we can come and go discreetly if needed. We are happy to advise you about any pest issues, and we offer preventative and regular treatments to control ongoing problems.
We have a 24-hour telephone line so you can call anytime or the day or night. Appointments can be arranged to suit you and your needs. There is also an online form you can complete to make a booking if you prefer.