Need Help? Call Us On 0161 776 9832 For Expert Pest Control Advice On How To Identify Pest Infestations And Help Solve Your Pest Problem.
Professional Dukinfield Rat Control

Young's Pest Control are the specialists in rat removal. Young's Pest Control provides safe and efficient pest control treatment to end your Dukinfield rat infestation problem. Rat infestations are not only disturbing they are also hazardous. As you can see below these rodents carry some very unpleasant diseases which they can spread to humans.
Removing Rat Infestations From Your Property Safely And Hygienically
Rats may die up to one hundred meters from where the property has been baited. This is why it is important to carry out thorough and frequent checks to make sure that all of the rat carcasses have been detected and properly removed. This ensures a safe and clean on view after the rat infestation problem. Young's Dukinfield rat control technicians are trained, equipped and experienced in finding and removing all of the rat carcasses.
The Health Risk Of Rats
Rats are one of the most serious health risks of any pest. Rats carry with them some very serious diseases. Included among some of the diseases that rats carry include:
* Lymes disease
* Salmonella
* eColi
How Rats Spread Disease
Diseases that rats carry can be spread from their hair, droppings or urine. It is therefore very important that as soon as rats are detected that you contact a Dukinfield rat control specialist to have them removed. Small children and pets are a particular danger of coming into contact with rats and contracting the disease.
Why Traditional Solutions May Not Work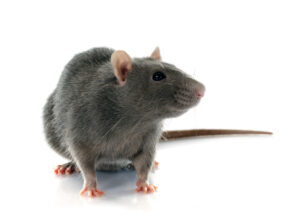 Rats are becoming an increasing problem throughout the United Kingdom. Improperly disposed food waste means that rats are growing larger and in greater numbers than ever before. In addition, rats appear to become resistant to many types of blood thinning pest control treatment that is traditionally used to control their numbers. This means that the population of rats is on the rise.
Rats not only carry disease they are also prone to damage the property. This may involve tearing or chewing at furniture or electrical cables. This can cause expensive damage that is far less than the cost of paying for professional Dukinfield rat control treatment. It's just another reason to get rid of rats sooner.
How To Get Rid Of Rats At Your Home
If you have rats on your property then you need to call Young's pest control. Talk to one of our team come to your property and end your rat problem.