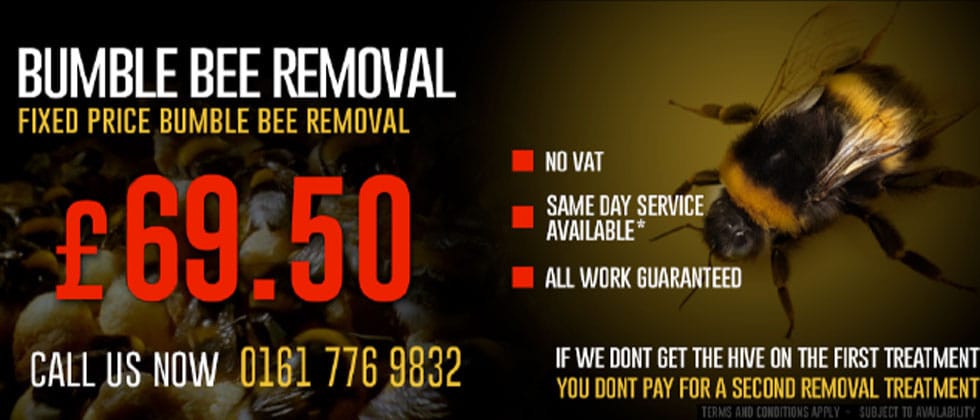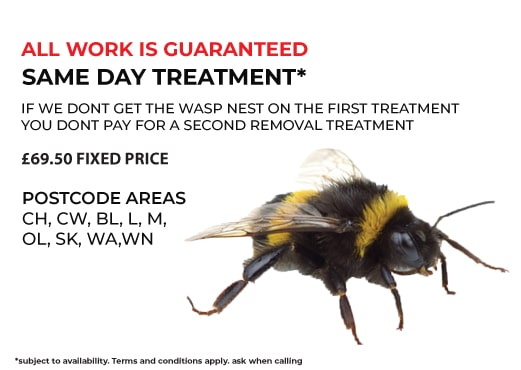 Need Help? Call us on 0161 776 9832 or drop us an email for expert pest control advice on how to identify pest infestations and help solve your problem.
Droylsden BumbleBee Control Services
Young's pest control can remove any bumblebee nest from your home. Young's pest control provides a Droylsden bumblebee control service which is humane, safe and guaranteed to be successful. Learn more about why you should have the bumblebee nest removed from your property.
The Danger Of A BumbleBee Nest Near Your Home
Bumblebees are generally viewed as more of our nuisance than a hazard. But the increasing numbers of tree bumblebees in many UK gardens and homes is causing concern. Tree bumblebees will often set up their hive very close to the homeowner's residence. If the hive is disturbed, via a vibration or been accidentally knocked, the bumble bees will react aggressively and will swarm and even sting. Swarming bumblebees can also be very frightening for vulnerable adults and small children.
Why You Should Never Remove The Nest By Yourself
Eliminating a bumble bee hive by yourself is not recommended. A trained Droylsden bumble bee control professional has the personal protective equipment and equipment in order to remove the bumblebee hive safely. Homeowners that try to remove the bumblebee nest by themselves may find themselves attacked by the bumblebee colony.
The Benefits Of Hiring A Droylsden BumbleBee Control Specialist
A Droylsden bumble bee removal specialist will be able to find exactly where all of the hives are on your property. This means that they can make sure that the bumblebee infestation is gone for good. At Young's pest control all Droylsden bumble bee removals are guaranteed. If the hive is not taken out completely on the first treatment then the customer does not need to pay for the second removal treatment.
Droylsden BumbleBee Control For A Fixed Rate Fee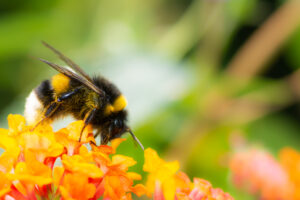 Young's pest control offers a fixed rate flat fee for bumblebee nest removal. That means that you know upfront exactly how much having the nest removed will cost. Not only is all of the work guaranteed but nest removals can be performed in a single day. The owner of the property does not even need to be at the house in order for our Droylsden bumble bee control professionals to remove the hive and colony.
Bumblebee infestations often get worse as the summer weather becomes warmer. Don't neglect your bumblebee infestation in the hopes that it will go away by itself. Call Young's pest control today to have your bumble bee nest safely removed from your property.