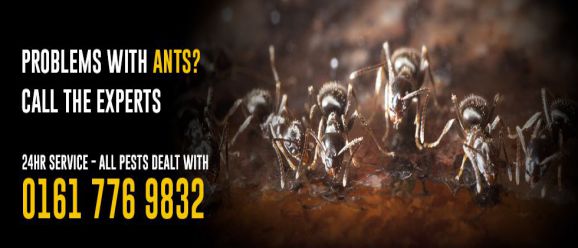 Need Help? Call us on 0161 776 9832 or drop us an email for expert pest control advice on how to identify pest infestations and help solve your problem.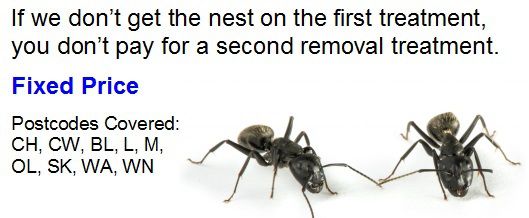 Clearing Out Ants with Professional Cheadle Hulme Ant Infestation Removal
An ant infestation is a very real crisis that could happen inside any private property from business to the family home. It is therefore critical to find out as much information as possible and consult with the experts such as Young's Pest Control about an ant infestation house problem, and the recommended Cheadle Hulme ant infestation removal service. Learning your facts about these pests will help not only the professionals from clearing them out but also your property from getting a further invasion. Carefully check your home for signs of ants and have the information ready when you make the call.
Ant facts
There are up to 8000 species so inside your home you could be dealing with one, or a whole variety

They have a large appetite, are known scavengers and can feed on anything from crumbs to leftover meat on the kitchen table or floor.

It's not only the inside you have to worry about, but outdoor ants are also a common nuisance for farmers and gardeners. They can destroy crops and soil while they increase their large colony.
Once you know the scary facts its time to ring about a flying ant infestation. Especially during summer periods when pets are playing out the back or young children. Getting the right ant treatment will sort it in no time.
Ant Control Inside the Home
An ant infestation in the house can be spotted through many signs. The common carpenter ant, for example, is attracted to the wood where they are known to nest. They can get in through cracks, pipes, a vent and they do prefer some moisture so check any damp or wet patches first. It is common to see an ant infestation through holes, however other species do lead the surface tidy. This is why a professional Cheadle Hulme ant infestation removal call-out is recommended.
The Experts in Ant Control
Due to their large appetite, trails of destruction, and being a general nuisance a flying ant infestation should never be left alone. Often out of fear of embarrassment people tend to ignore the problem and hope it goes away. All that is going to do is leave the ants to eat and destroy at their leisure. Who knows how much damage that could create in a short period of time. Sort the dangerous colonies out by getting a professional Cheadle Hulme ant infestation removal treatment service out to your home.