Need Help? Call Us On 0161 776 9832 For Expert Pest Control Advice On How To Identify Pest Infestations And Help Solve Your Pest Problem.
Expert Chadderton Bed Bug Treatment
Learning about bed bug control in all its forms from professionals like Young's Pest Control is the only sure way to be done with the nasty pests. Bedtime is supposed to be about relaxation, forgetting about stresses and strains, and most importantly sleeping. It's one thing to have an uncomfortable mattress to keep you away, but how about insects crawling around under the sheets ready to bite and suck some blood. That can be a scary thought and you don't have to suffer in silence now thanks to the experts in Chadderton bed bug treatment who can sort it for good.
Signs of insects
The first sign is dark stains on bedding including the mattress or hidden in cupboards and cracks around the wardrobes. This could be blood or even faeces.

There are a variety of bed bugs to deal with, but a lot of them can have a nasty odour that can spread around the house. If you notice anything like this it could be a sign.
These signs can strongly indicate a presence inside the home. It is then necessary to seek out bed bug control from experts before the problem gets out of hand.
Bites on the skin
One of the main indicators of bugs and accepting you need Chadderton bed bug treatment is red marks on the skin. These small red bumps can sometimes be itchy, other times they just appear and look similar to a bite or a bump on the skin. They are most commonly found on exposed skin such as arms, legs, the neck or around the face. Due to bed bugs been night time creatures they tend to only show up when the lights go down. It is important for Chadderton bed bug treatment to be carried out urgently in these instances.
Calling out for service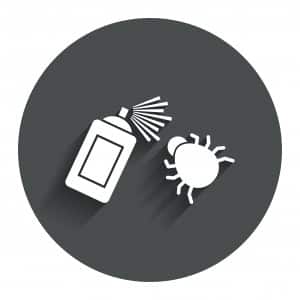 A common problem people make when seeking out Chadderton bed bug treatment is purchasing any possible products believed to clear the problem. All these do is cost money, and can create more damage to your property. The only sure way to have a successful bed bug removal is to call the experts. All you need to do is explain as many details as possible in regards to where they have been spotted, any damage etc. The next step is proper Chadderton bed bug treatment and an end to the nasty infestation at home.