Need Help? Call Us On 0161 776 9832 For Expert Pest Control Advice On How To Identify Pest Infestations And Help Solve Your Pest Problem.
Penketh Pest Control 
If pests have invaded your home, there are a
lot of things that can go wrong. These invaders can threaten the integrity of your structures on top of threatening your overall wellbeing. However, those are just a few things that can go wrong with pest invasions since others can remain somewhat hidden. 
 At first glance, you wouldn't believe that those small insects and crawling rodents can cost you a lot of money if you do not take action to eradicate them. Your family can be at risk of suffering harmful diseases if pests have established themselves in your home or workplace.
 Whether you have to exterminate bedbugs or trap mice, you need to find a way to take care of the pest problem as early as possible. Doing so can prevent losses and damages that could befall your premises once the infestation has grown. For instance, mice & rat control can help prevent the spread of diseases such as leptospirosis. Without wasp nest removal treatment, these insects can pose a constant risk to your family and pets. 
 Once you think of eliminating pests, you should find a professional unless you are an exterminator yourself. Here are some of the reasons why you need to let exterminators handle extermination around your premises. 
Quick and Convenient Services
 Convenience is one of the main reasons you should hire an exterminator to care for your pest problems. Nowadays, most people are busy with work and families to take care of. That's why it may not be a good idea to add pest extermination to the list. 
 Once you hire an expert, you do not have to worry about exterminating the pests yourself, as they will do the job quickly without you even realizing it. If you work away from home most of the time, you can book an appointment, and they will do the job in your absence. A Penketh Pest Control company will ensure your premises is free from pests even if you are not around to supervise the work. 
Safe Extermination Procedures
 Implementing pest control measures
without prior knowledge and skills can expose you and your family to imminent danger since the insecticides used in the procedures is harmful. It is advisable to stay away from these pesticides if you do not know how to use them. Mice & rat control require insecticide products that can cause health problems if a person or pets ingest them. 
 Also, an expert understands safe procedures for wasp nest removal treatment. Lack of prior knowledge when handling wasp nests can get you stung. That is the other reason why you should let experts in pest control handle infestations. 
Long-Term Pest Extermination Solution
 After spending more than a week, you are more likely to fail in your attempts if you are clueless about pest control. If you succeed in eradicating these invaders, chances are your solutions would not last for long. That's why most people who follow DIY procedures end up redoing the work a few weeks or days after their first attempt. 
 After implementing wasp nest removal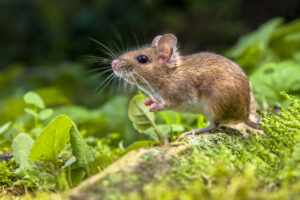 treatment, a Penketh Pest Control company can help you develop preventive measures to keep the invaders away for a long time. You can also find a company that offers warranties to their clients to indicate that they provide solutions that would eradicate pests for good. 
Efficient Pest Control Procedures
 You need several sophisticated tools and skills if you plan to exterminate pests efficiently. You can purchase tools and pesticides over the counter, but you cannot buy skills. You have to spend a long time training and gaining pest extermination experience to implement the procedures efficiently. 
 That is why you have to let a skilled expert handle the job. There is no one better to entrust the task to than an expert exterminator with years in the field. 
Conclusion
 With the evidence above, it is obvious that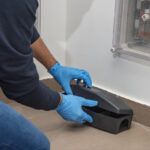 hiring an expert extermination company is the right way to approach pest control. With efficient services, you can surely avoid the losses that these invaders can cause. 
We cover all pests in Penketh. Here's an example of a few Pest's Below:
WA5