Need Help? Call Us On 0161 776 9832 For Expert Pest Control Advice On How To Identify Pest Infestations And Help Solve Your Pest Problem.
24-Hour Netherton Mice Control Treatment 
Mice are primarily found in both old and
new houses. Several people will discover them harmless, but Mice Infestation causes a lot of immeasurable issues. However, with our 24-Hour Professional Pest Control Mice Exterminator, you can rest assured that our Team Of Experts will take care of the mice issue.
 One may think that Mice Control can be done in a do-it-yourself (DIY) setting. However, incorrect mouse control is not the conclusion as it can cause more significant problems. Locally made traps and poisons for mice might not work as expected and may worsen the infestation still. It can lead to animals' illness, and you can die due to the extreme pain. Our Young's Pest Control professionals can determine the nature and different breeds of the Mouse Infestation. 
Why Young's Pest Control
 We offer services that cover home and cover commercial and residential premises to stop issues that might arise. Some of the problems that may include:
 • Spread of diseases.
 • Building's damage.
 • Contamination of food in case left without a lid.
 • Damage to property and stock.
 • Closure of business due to improper mice control.
 • Fire breaks out due to chewed electrical cables.
 • Tearing down books, carpet, and clothes.
Worst-case scenario, severe contamination
carries diseases including, Leptospirosis, Typhus, and even Lyme Disease; all of these diseases are harmful to human life. And that is the reason why you need Netherton Pest Control Mice to do away with Mice at your home. 
Mice Control
 Our Mice Control Treatments and Removal Service method will be successful. It can take place during your day in, day out activities. Young's Pest Control professionals will establish the zones that the mice stay during typical breeding hence determining the cause of the unwanted visitors. These Zones include; the spaces between roof and wall, on the sofas, under fixed furnishings, and even the wall cavities. The issues of mouse breeding are varied and shocking, keeping in mind that they can stay without eating and drinking. One medium-size pea is enough for a whole day's stay.
 When mice enter your home, they breed
quickly, thus increasing in number within a brief period. They will start tampering with your food stocks and contaminating the kitchen and your living room. Suppose you find small torn clothes or book particles. In that case, mice droppings, mice running up and down the walls at night when the lights are on, bad smell from the furniture, holes in your sofas, then it is a clear indication that mice have infested your house. This is the right time when Netherton Mouse Exterminator steps in for Mice Control Treatments and Removal Service for you. Do not try doing it by yourself or decide to wait for some time because mice increase at a very high rate or wait for the coldest season's approach. Mice can stay in all-weather seasons. They might move into the other rooms if their habitat becomes too big, or they might end up chewing through walls or even electric cables. Thus creating unsafe business premises or homes. It might become worse to the extent of causing fire breakout.
 You can make a call to Young's Pest Control Experts at any given time as we conduct 24-Hour Professional Pest Control Mice. We are just one call away. We will carry out the required Mice Control practices within a short time and at a low cost. We arrive with unmarked vehicles, which are essential when dealing with clients who wish to keep their infestation confidential. Netherton Pest Control Mice follow all legislation governing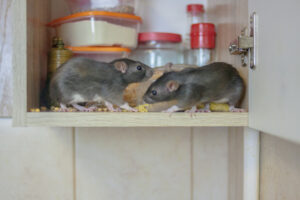 laws and Netherton Mouse Exterminators. They are available every day of the week. In addition, Young's Pest Control offers 24-Hour Customer Care. Therefore, whenever you notice mice running up and down on your premises and need their assistance, they are always available. They also offer effective services to the mice control to their clients as they understand the danger involved.
WA6