Need Help? Call Us On 0161 776 9832 For Expert Pest Control Advice On How To Identify Pest Infestations And Help Solve Your Pest Problem.
24-Hour Nether Alderley Mice Control Treatment 
One of the most troublesome pests in many
households today is the typical household mouse. That is because these pests can damage your property as they gnaw. Mice are also known to create fire risks in your home because chewing on electricity cables can eventually result in a fire outbreak. Additionally, mice can cause diseases as they mostly lurk around dirty areas. Their droppings also contribute to an unclean home, leading to illnesses such as Hantavirus. 
 Some people prefer removing mice on their own because it does not require hiring and paying someone else to do the work for you. However, this is not advisable because most Do-It-Yourself methods include the use of harsh rodenticides that may cause health-related harm to you, your pets and loved ones.
Why Do You Need to Hire a Nether Alderley Pest Control Mice Specialist?
Professional Experts
 Due to the increased knowledge in handling Mice Infestations, Nether Alderley Mice Exterminators have gained many skills during the mice control treatments and removal
service. As a result, their extermination experience translates into fast action and immediate consequences for you. Mice Control Specialists are also trained Experts who use sanitary equipment such as gloves, masks, respirators, and other personal protective equipment to clean up Mice-Infested areas.
Latest Techniques and Products
 Like any other animal, mice tend to develop a resistance to some rodenticides. With time, these rodenticides may not be able to work efficiently in their extermination. Due to these reasons, a Nether Alderley Mouse Exterminator always looks for products that will serve the customer to their best level.
Health Benefits
 As mice roam your home in search of food and nesting materials, they spread bacteria and germs around your home. Their droppings and hair can become airborne, causing allergies and some severe respiratory infections. With the help of a Nether Alderley Pest Control Mice Specialist, you can rid your home of mice. Experts will provide advice on cleaning your house to prevent any further infections from occurring.
The Problem Could be Worse Than You Think
 A single mouse can set up your home for an infestation. Sometimes Mice populations
tend to be much larger than the isolated mice you may see scurrying around your kitchen and food stores. Nether Alderley Mice Exterminators are well-trained and begin by identifying the root cause of the problem. After that, they can establish the mice's breeding grounds, and the extermination starts from that point.
Protect Your Home
 Mice are known to be destructive creatures in that they chew stuff such as clothing, electrical appliances, and cords. Suppose you have a mice problem back at home. In that case, it is common to lack concentration in other activities since you will constantly worry about the damages they can cause. Having professionals take care of the mice issue gives you peace of mind in knowing that your property is safe and free from danger.
Affordable Mice Control Services
 Hiring a 24-Hour Professional Pest Control Mice Expert may seem expensive, but it is not. When removing the mice by yourself, you have to cover the charges in purchasing tools and other rodenticides you will use during the extermination project. As some of the rodenticides you buy may not be effective during the first trial, you may need to purchase others and try them out subsequently. Apart from being incredibly irritating, that can be so costly.
 Suppose you hire a 24-Hour Professional Pest Control Mice Expert. In that case, you do not have to burden yourself with these extra costs as they always have their tools and products ready with them, making it easier for them to assess the infested areas. 
Conclusion
 The easiest way to know if you have a mice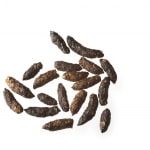 infestation is by looking for droppings around surfaces such as kitchen cabinets and floors. Additionally, you may check for dark smears around holes or around corners which indicates their urine. 
 When you spot a mouse during the day, it may indicate a heavy mouse infestation. When you notice these signs, it's best to call in a Nether Alderley Mouse Exterminator to perform Mice Control Treatments and Removal Services.
SK10