Need Help? Call Us On 0161 776 9832 For Expert Pest Control Advice On How To Identify Pest Infestations And Help Solve Your Pest Problem.
Mottram St Andrew Pest Control 
Overview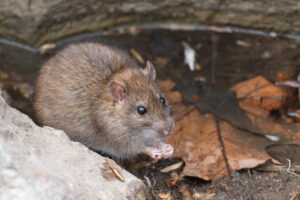 Mottram St Andrew is a thriving town both for people and pets as well. Rats and mice, moths, bedbugs, wasps and hornets and many more have increased their number in recent years. But, worry not as we exist for that very purpose. Pests and vermin require professional pest extermination services, and should you require one, look no further than Mottram St Andrew pest control services.
We are a reputable company that has been serving Mottram St Andrew locals for decades now. We have amassed a chunk of experience, which makes us experts in what we do. So do not allow pests and vermin to distract your rather peaceful life. Instead, give us a call, and we will respond swiftly to take care of your problem.
Our Services
At Mottram St Andrew Pest Control, we protect you, your household and your property from pests and vermin that spread diseases and damage your property. From small and invisible pests to ravenous rats, we have a solution to all your pest needs. Any person with access to poison can kill a rat or
any other pest. However, you will keep looking for them to exterminate the pests again. We do not just treat pest and vermin symptoms, but we cure the entire disease.
It takes real detective work to identify the source of pests to exterminate the pests completely. It also takes effort to determine how the pests or vermin got into your premises in the first place. At Mottram St Andrew, we have qualified personnel skilled in identifying the type of pests in your premises and how to eradicate them for good. We have certified technicians, and they use the best technology there is in the market. Among the services we provide include mice & rat control and wasp nest removal treatment.
Mice & Rat Control
Rats and mice thrive in sewers and creep into our premises to find food, spread diseases, and damage property. We have a team of personnel that have specialized in exterminating mice and rats. We use proven techniques that are 100% effective. The pesticides we use are fatal on mice and rats
but safe for human beings and pets. Mice and rats infest homes just like they infest commercial enterprises. Our technicians not only exterminate mice and rats, but they also offer proof against them ever coming back.
Wasp Nest Removal Treatment
Wasps and hornets are some of the British hated insects. They are overprotective insects that respond to threats by painful stings. They both have yellow bodies and feed on the same kinds of food. Our wasp nest removal team is experienced in exterminating these pests. They are equipped with personal protective equipment, and they use powders that are eco-friendly but neutralize wasps completely. The wasp nests are
neutralized in a few hours, but if you want to remove the entire nest, you will have to give it at least two days. Otherwise, you risk being stung by worker wasps that returned to the nest after the treatment.
We recommend that you not get rid of the wasp nests so that the returning wasps will land on the pesticide and die. This will ensure that the wasp problem is effectively completed.
Benefits of Our Services
Arrival speed.

 One reason we have stayed this long in business is because of our swift response to pest infestations. Our customers refer us to other people due to the speed of our arrival at your premises. We can do this by carefully selecting areas and times where our personnel will cover.

Pricing structure

. Price is an important factor for our clients and us. We provide you with the best services the industry can offer at mouth-watering prices.

Friendly support.

 At Mottram St Andrew, we have a culture of friendliness. Therefore, you can be guaranteed that you will be received by a down-to-earth customer care team when you call us.
We cover all pests in Mottram St Andrew. Here's an example of a few Pest's Below:
SK10