Need Help? Call Us On 0161 776 9832 For Expert Pest Control Advice On How To Identify Pest Infestations And Help Solve Your Pest Problem.
Mobberley Pest Control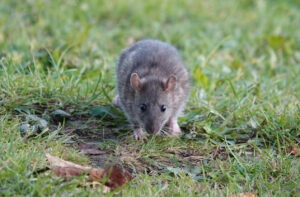 Mobberley is rich in history. It's mentioned in the Domesday Book. Cheshire villages don't come more distinguished than that. So it attracts its share of tourists. But no matter what corner of England you're in, you may experience pest infestation in one form or another. The excellent news for Mobberley residents is that Mobberley pest control is world-class. Young's Pest Control is established here, and that's the best pest control company around, with the latest techniques and technology. Pest control doesn't come any better than this.
Some of the Pests Removed by Young's Pest Control's Specialists
Let's look at a list of the pests in which Young's Pest Control specialises in removing completely, in minimum time.
Wasps:

 When you spot a wasp nest on your property, be it your home or office premises, you need to call out the experts immediately. Wasps are sneaky creatures who deliver a nasty sting. Not only that. Wasp nest removal treatment is a job for professionals. Because wasp nest removal gone wrong has very scare implications indeed. It could even, in extreme cases, result in death. So be warned.

Fleas:

It might seem strange to have to call out a pest removal specialist to rid your home of fleas. But fleas can live in soft furnishings like cushions and carpets for a long time. They make your life so miserable and embarrassing. The quicker you call them out, the better.

Ants:

 Some people believe that ants are harmless, but they're not. They can whittle away at the foundations of your house. So get them out. Call the Mobberley pest control.

Bedbugs:

Yes! Found in the cleanest houses. But they ruin your sleep, hurt you and cause infection. Call out the pest control experts. The sooner, the better. 

Mice:

Mice are quickly and humanely removed by expert professional service. Young's Pest Control offers same-day service whenever possible. So when you spot them, don't delay. Call the experts out today. 

Honey Bee Nest Removal:

Honey bees sound charming, but they are dangerous when at large. Your local pest control expert will painlessly remove the offending nest.

Bumblebee:

 Bumblebee nests need similar care to other nests. For the safety of everyone on your business premises or in your house, call Young's Pest Control the moment you notice a nest on your property.

Rats:

These rodents are dangerous. They spread infection and destroy property. Don't let them do that to you. Instead, call the experts from Young's Pest Control out.
Mice & Rat Control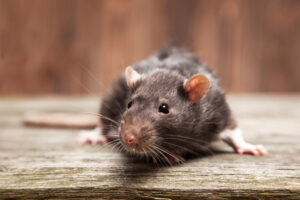 Mice & rat Control is a job for professional pest removers, not for an eager amateur. Too much time is wasted setting second-rate traps. By the time you realise that the traps are not doing anything to reduce your mice or rat population, there's been a population multiplication. Stop wasting time. Don't worry about the cost. It is affordable. Just pick up the phone, and call out the professionals immediately. The sooner they get on the job, the sooner they'll be free of tension. Tension about health worries and infection spread. Not to mention anxiety over having property and wires damaged. That's a blessing in itself. 
Wasp Nest Removal Treatment
Wasp nest removal treatment is a specialised
process best left to professionals. It's too dangerous for an amateur. At best, the effort will fail. At worst, it could result in someone's death.
When Should You Call in the Professionals?
Pest removal services are reasonably priced, yet many business owners and householders hesitate to call pest control services on time. Pest control should be applied quickly and must not be left to amateurs. So keep that in mind and call in the experts at the earliest.
We cover all pests in Mobberley. Here's an example of a few Pest's Below:
WA16