Need Help? Call Us On 0161 776 9832 For Expert Pest Control Advice On How To Identify Pest Infestations And Help Solve Your Pest Problem.
Marthall Pest Control Expert Solutions
Ø Pests are constantly seeking a cosy place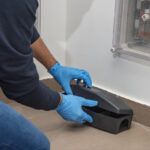 to hide and multiply following the changes in weather patterns. They often find a comfy area inside your home or office, becoming a nuisance for the residents.
Ø The pests intrude in objects like food products, paper, and wood and may cause massive damage. Getting rid of the pests can be challenging and dangerous if you decide to do it alone. That is why our professionals in Marthall Pest Control are always ready to help you completely and safely eliminate these pests so you can enjoy peace in your home.
Ø Our Mice & Rat Control technicians have received enough training to handle insecticides. They will also handle rodents and dangerous pests responsibly while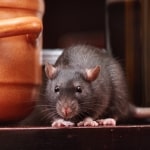 employing techniques that keep you and your family safe. The services are affordable- you can use them on a contractual basis. Below are more reasons why you should hire an expert in pest control.
Why Should You Hire Experts in Pest Control?

1. To keep your family safe and healthy

Pests transmit diseases, including causing allergies and food poisoning. Lack of proper and timely management of these invaders may worsen the conditions exposing your family to greater health risks. Professional pest control technicians will eliminate these pests and provide you with tips on controlling future infestations. Our Wasp Nest Removal Treatment experts will ensure no more wasps around your compound.
2. Avoid insecticide risk

Insecticides are risky to handle. While most DIY pest treatments are suitable for home to
use the risks associated with handling the insecticides may have worse effects on you. A trained pest control personnel knows how to handle the insecticides appropriately to prevent harm to humans and pets.
3. Pest Identification

Pests come in different species. Some are commonly known, while others are strange to you. As a homeowner, you may have trouble identifying the type of pests in your home, thus deciding the best treatment will be difficult. In the end, you may spend more dollars on trial and error methods instead of contracting professionals who will be quick to identify and suggest the best solution for the issue.
4. Saves Time

Professional pest control personnel provide sure, quicker, and effective treatments than if you try to handle the matter by yourself. Their prolonged experience in the field allows them to access more effective insecticides that are not available over the counter and quickly implement elimination plans that are more efficient and act relatively quickly.
5. Avoid Property Damage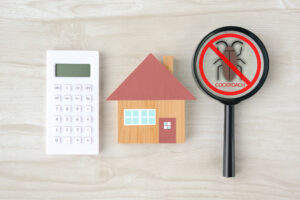 If left untreated, some pests like rodents may cause serious damage to your property. You will later have to incur expenses in repairing your carpets, furniture, ceiling, or wiring. Contact a Mice & Rat Control expert and prevent further damages.
Pests like wasps, spiders, and mosquitoes cause painful, irritating bites. Sometimes these bites can cause skin allergies and irritations and in worst cases anaphylaxis from wasp bites. Professionals in Wasp Nest Removal Treatment will safely eliminate all wasp species.
Rodents and cockroaches carry bacteria and viruses that cause harmful diseases and food poisoning. To keep your family safe from such pests, Marthall Pest Control is always ready to help at any time of need.
Don't spend more time worrying about the safety of your family! Our technicians will provide fast, complete, and effective protection from all pest species with a wealth of experience in the field and effective pest control packages.
Some of the pests treated at Young's Pest Control include:
• Bedbugs
• Ants
• Bumblebees
• Honey Bee Nest Removal
• Fleas
• Wasps
• Mice
• Rats
Why Choose Us?
We want you to enjoy a pest-free home and stay safe. We guarantee effective control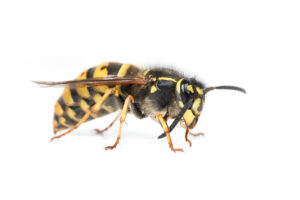 plans and are ready to return should you suspect any problem during our visits. We are also happy to offer advice on preventing future infestation and how to deal with the situation at no extra cost.
By using Martall Pest Control, you will enjoy:
• Affordable prices
• Excellent customer services
• Quick and efficient services
• 24/7 emergency response
• Free inspection and customized pest control solutions
• An eco-friendly approach to pest control and removal
• The most advanced techniques
Ø Relax and allow our experts to deal with the pesky pests invading your home. Get in touch with our professionals and get the peace of mind you deserve.
WA16