Need Help? Call Us On 0161 776 9832 For Expert Pest Control Advice on Identifying Pest Infestations And Help Solve Your Pest Problem.
Quality Macclesfield Bed Bug Treatment
Crawling under the sheets at night can be a simple highlight to a stressful day out in the big bad world. Sadly nighttime can now cause major stress thanks to parasitic insects wandering around with a fondness for blood. It can be difficult to determine if you have an infestation without some proper Macclesfield bed bug treatment. Experts such as Young's Pest Control would recommend purchasing a magnifying glass to spot one properly. Remember, these insects are tiny and can be almost invisible to the naked eye. Under no circumstances should you try to perform a bed bug fumigation either. You could dig yourself into further trouble.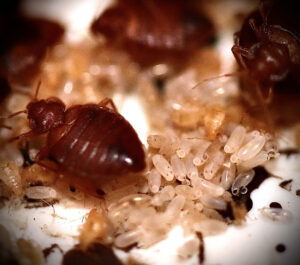 Identifying parasites
There are many varieties of creepy crawlies that can enter your home at any time. Some further bed bug control is needed to spot these bloodsuckers accurately.

Their bite can help them to stand out. Unlike predecessors, they bit in a straight direction in the body and chose exposed areas of the skin, i.e., face, neck, legs, arms.

The bite is small, red, like a bump. For some people, it leads to constant itchiness.
Consult experts for Macclesfield bed bug treatment urgently if you get bitten.
Blood
These pests will enter any home with humans or animals present. Their main goal is blood so start searching for stains to spot them and book a Macclesfield bed bug treatment. The first areas to check are sheets for spots of blood. This could be bugs that have been crushed, faeces, and the victim's blood in some cases. Bugs get engorged rapidly after feeding on you. It can be quite distressing to be dealing with blood on your mattress, don't let it become a regular thing and book a bed bug fumigation.
Final stage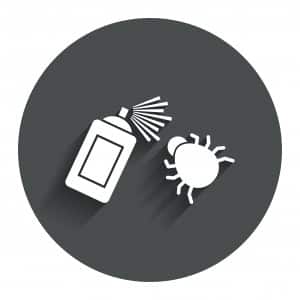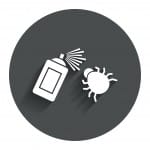 You have the red bites. You noticed the blood. You used the magnifying glass actually to get a closer view of them; what next? There is nothing; further, you are required to do. The hardest part on your end is over. Leave the Macclesfield bed bug treatment to the experts who will come to your street in an unmarked van ready to work. Don't provoke the insects any further with sprays or generic products. Once the team arrive, they will start the bed bug removal stage, and you will be free.
 SK10