Need Help? Call Us On 0161 776 9832 For Expert Pest Control Advice On How To Identify Pest Infestations And Help Solve Your Pest Problem.
Importance of Hiring Professional Pest Control Services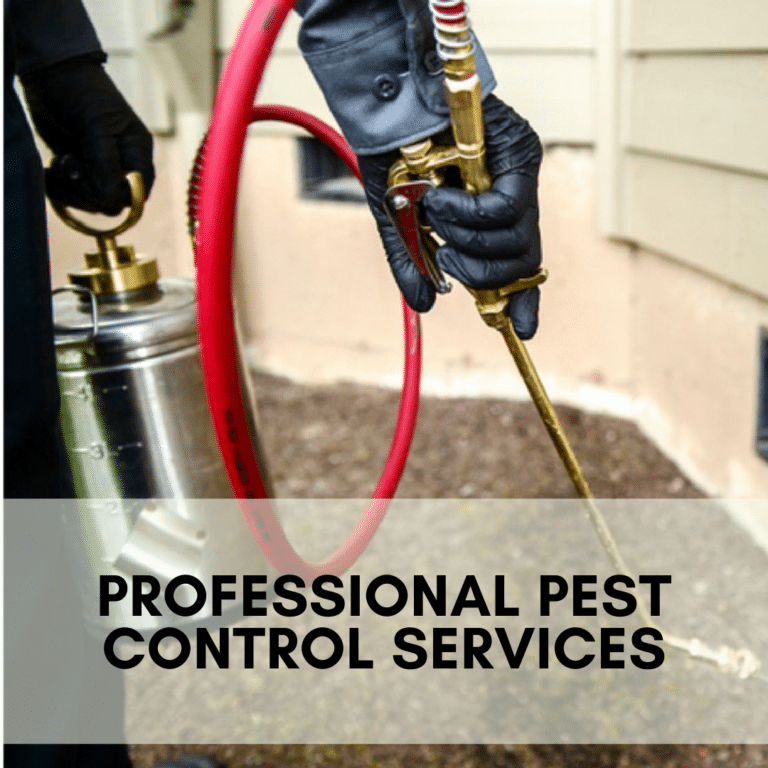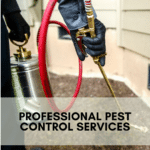 Pest infestation is the invasion of property by insects and rodents. If pests invade your property, you should take immediate action. If you fail to do so, you will have a massive problem at hand. Pest extermination involves many things. However, some people opt to take it upon themselves to fumigate their property. The reason is that they want to minimise costs. However, most of those who take the DIY approach when exterminating pests end up in regrets and frustrated due to lack of experience. One of the best Young's Pest Control companies in the UK is Kettleshulme Pest Control.
 If you want a qualified pest control company that can guarantee you quality services at pocket-friendly prices, hire Kettleshulme Pest Control. We have a thoroughly trained and certified team that can assure you the pest infestation problem in your house is completely gone. We also offer advice to property owners on how to prevent pest infestation in their homes to avoid the pest problem again. If you are interested in our services, we are more than willing to discuss in detail the services we offer and provide you with the necessary quotes. Here is a list of some of the pests we exterminate:
 • Bedbugs
 • Squirrels 
 • Woodworm
 • Ants
 • Bumble Bees
 • Honey Bee
 • Fleas
 • Wasp Nest Removal Treatment
 • Mice & Rat Control
 If pests infest your home and you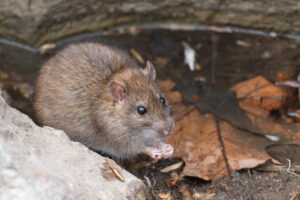 are considering the DIY approach, kindly read below to know why it is best to let professionals handle pest extermination.
 Why Let Professionals Handle Pest Extermination
 • They Know Best
 Watching tutorial videos on the internet and reading countless articles on handling pest infestation will not make you an expert. There is a likelihood of you messing things up when you opt to fumigate your home without a professional's help. Professionals are trained intensively and examined before they are allowed to go to the field. Therefore, they know how to handle different situations that would be challenging to an amateur.
 • Insecticide Risks
 Numerous insecticide solutions are readily available for Do-It-Yourselfers. However, the way you handle the insecticides matters a lot. Pesticides and insecticides are hazardous. An untrained person is likely to end up putting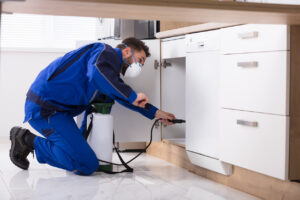 himself, his loved ones and the environment at risk by misusing the insecticides or using the wrong proportions. To avoid these risks, you should hire a professional extermination company. Professionals only resort to insecticides when other extermination methods such as starving, drying and keeping pests out have failed.
 • Pest Identification
 It is crucial first to identify the pests that have invaded your home before you take any further action. Most Do-It-Yourselfers fail because they do not know how to identify the problems they are dealing with. Instead, they use trial and error to see which method and insecticide solutions are effective. Different kinds of pests require other extermination techniques. Professionals are trained in identifying the various types of problems and how to choose the best treatment method. This saves money and time.
 • Live in Peace
 Living in a house that is infested by pests can be stressful. If you are a parent and wasps, bees or hornets infest your home; you will keep worrying about your kids'
safety. It is also tricky to sleep peacefully if you keep hearing the noises pests make at night, especially rodents. Most professional pest control companies offer services such as wasp nest removal treatment and mice & rat control. By getting rid of these pests for you, you get the peace of mind you have been craving. 
 • Health Reasons
 Some pests can transmit diseases to humans. If you hesitate to seek pest control services, you may end up contracting diseases that will costs you a lot of money treating them. Pests such as mice, rats and mosquitos transmit disease through bites and their droppings. Therefore, you should act as soon as you notice pest infestation signs if you want to keep yourself and your loved ones safe.
We cover all pests in Kettleshulme. Here's an example of a few Pest's Below:
SK23