Need Help? Call Us On 0161 776 9832 For Expert Pest Control Advice On How To Identify Pest Infestations And Help Solve Your Pest Problem.
24 Hour Higher Hurdsfield Mice Control Treatment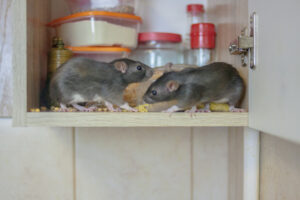 Mice are more than mere inconveniences. With their presence in your surroundings and home, your health and property are at risk of being damaged. They also make you feel less secure. So long as they're in your apartment, you'll never have that sense of security again because you will always worry about your food, clothes, shoes, and electric wires and important documents that they may destroy. To regain your sense of security, you must get them out of your apartment. And the sooner you do it, the better for you. Mice can easily reproduce and increase in number. A few of them are capable of messing up your entire house. Talk more of a large number of them. So the best approach is to attack them immediately when they enter your house by giving them the chance to settle down. Because once they settle down, you stand the risk of losing many of your properties. And your health is at risk as well. 
 Signs Of Mice Infestation
 Mice can be in your house, and you'll not know it because they're not the types of pest that you can easily notice their presence. But there are few signs that you'd constantly watch out for. Instead, seeing any of those signs is a clear indication that mice have made their way into your apartment, business place, or surroundings. The signs are as follows:
 Ammonia like Odour
 Mice droppings
 Gwan marks
 Shredded materials
 Scratching noise
 Those are just a few signs that you'd carefully and constantly look out for. If you notice any of these signs, it's an indication that your house may be under mice attack. Then you need to call Professional Mice control treatments and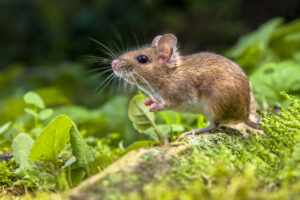 removal service. So they can come and inspect your apartment or business environment. Never neglect any of those signs when you see or notice any of them. You'd rather attend to it with urgency. Because if you don't, you're setting up yourself, your family members, and your properties for future disaster. 
 How to Get Rid of Mice From Your Home
 While there is a lot of advice about successfully getting rid of mice from your property and home, the only effective and accurate one is to get a Professional Mice control treatments and removal service involved. Though you may have been told about a few, do it yourself approach. But the truth is that the "do it yourself" approach can never be as effective as having a Higher Hurdsfield Pest Control Mice Service with a trained Higher Hurdsfield Mouse
Exterminator to handle your Mice infestation. One Higher Hurdsfield Pest Control Mice Service that we know and trust is Young Pests Control. They provide Higher Hurdsfield residence 24-hour professional Pest Control Mice Service. And their team of Higher Hurdsfield Mouse Exterminators is very skilful and professional in discharging their duties. 
 Why Hire a Mice Removal and Treatment Service?
 The reason why you'd hire a Mice Removal and Treatment Service is that they have both the knowledge, the equipment, and the workforce. They have also spent much in developing themselves in this field. They understand the ins and outs of Mice Removal and Treatment, so they stand in a better position to handle more than you. You may know a little about it, but the truth is your knowledge may be shallow knowledge, not in-depth knowledge. There are numerous benefits of allowing Mice Removal and Treatment Service to help you get rid of Mice from your home. Assurance of safe and effective mice removal is one of those benefits. The second benefit is that they provide you with future preventive measures that ensure that they don't find their way back into your home in the future. If you're searching for a mice removal and treatment company that you can trust, then look no further than Young Pests Control.
 Call Young Pests Control For Your Mice Infestation Solutions
 If you're tired of all the hazards and discomfort that comes with having Mice in
your house, then call Young's Pest Control today. They're available, and their response time is pretty fast when compared to other companies. Young's Pest Control 24-hour professional pest control mice service is one the best that you can find in Higher Hurdsfield.
SK10