Need Help? Call Us On 0161 776 9832 For Expert Pest Control Advice On How To Identify Pest Infestations And Help Solve Your Pest Problem.
24-Hour Henbury Mice Control Treatment
 When you need to hire a Mice Control Treatments and Removal Service in Henbury, you want to bring in the top professionals
that the region has to offer. That is where our 24-Hour Professional Pest Control Mice Service personnel at Young's Pest Control come in. We are the top pest control experts in dealing with mouse infestations in the region's homes and commercial properties. 
 Our Henbury Mouse Exterminator team of professionals is always ready to work with quick response times and a systematic approach. Our proven methods will help you return your property to a normal state of affairs as before mice decided to attempt to make it their new home. 
When to Call in Your Local Henbury Mouse Exterminator
 You can look out for some key signs that indicate it is time to call in the services of your local Henbury Pest Control Mice pros here at Young's Pest Control. Signs that you have an infestation of mice in your home or business property include:
The presence of mouse droppings around your property

You hear scratching and scurrying sounds in your walls at night

You locate the company of mouse nests on your property 

Grease marks left by the bodies of mice as they brush against surfaces such as floors, walls, and skirting boards

The presence of a foul odour that is caused by mouse urine

You actively see live mice scurrying around in your home

You find the company of dead mice
 When you identify any of these signs of a
mouse infestation in your home or business, it is time to act quickly before the problem worsens. It is time to bring in the pros when mice take up residence on your property. Mice reproduce quickly, and their numbers can multiply fast if you do not take swift action. 
Your Henbury Pest Control Mice Pros When You Need Quick and Reliable Service
 At Young's Pest Control, we pride ourselves on being the local Henbury Pest Control Professionals. If mice have started to cause you endless headaches and problems at your home or commercial property, you can count on us. When mice set up shop on your property, they can cause structural damage. Mice can also threaten your health and the health of anyone else who is regularly on your property. The droppings and urine left by mice can both transmit dangerous diseases.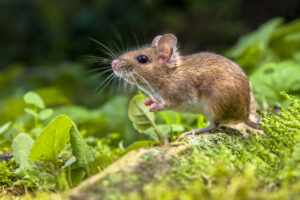 Mice will also get into your food supplies and contaminate them to not fit for human consumption. A mouse infestation can even be the cause of your business having to shut down while the problem is addressed temporarily. For all of these reasons, you should ring us here at Young's Pest Control so that we can provide you with quick and reliable service. 
We Offer Proven Mice Control Treatments and Removal Service
 The Mouse Control Treatments that we offer here at Young's Pest Control is proven to be effective. When we come to work at your property, we will arrive in unmarked vehicles to protect your privacy. From there, we can assess the severity of your mouse infestation and start to come up with a plan to remove them. You can count on us working diligently and efficiently so that you suffer from as little disruption to your daily routine as possible. This is a significant part of our commitment to delivering excellent customer service.
Contact Your Henbury 24-Hour Professional Pest Control Mice Exterminators.
 Contact our reliable service personnel here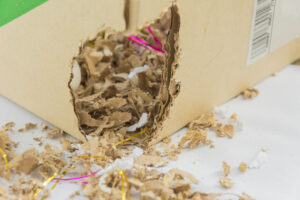 at Young's Pest Control today to schedule service for the mouse problems you are currently experiencing. We will be happy to answer any questions you have for us when you call. Our team is ready to demonstrate why we are known as the Henbury area's trusted professionals for mice control treatments and removal services.
SK10
SK11