Need Help? Call Us On 0161 776 9832 For Expert Pest Control Advice On How To Identify Pest Infestations And Help Solve Your Pest Problem.
24 Hour Great Sankey Mice Control Treatment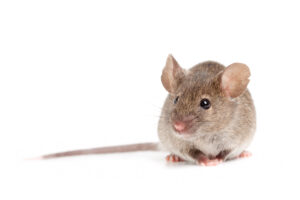 Experiencing Mice infestation? If yes, you're not alone. There are so many people facing the same problem. During winter and fall, mice infestation tends to be on the increase. This is simply because, during these periods, mice constantly move indoors for shelter and food. Therefore, mice, control treatments and removal services always have high mice treatment requests within this session. 
 That's one of the reasons why you need to equip yourself with the right Great Sankey pest control mice service contact. And it needs to be a Great Sankey pest control mice service with a team of qualified Great Sankey mouse exterminators. And one that offers 24-hour professional pest control mice service. 
 Though there are many of them out there, you need the most reliable and efficient. One Great Sankey pest control mice service that we can recommend is Young Pests Control. It's important to quickly take action against them once you notice that they have come in to stay in your home or property. 
 Why It's Necessary to Get Rid of Mice From Your Home & Property Quickly
 Getting rid of these pests fast is crucial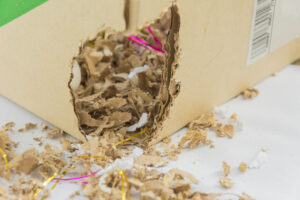 and should not be played down on if you want to have a conducive environment and safe property. Because their presence in your home and property does not only pose health and property damage threats, it also affects your sense of security. In addition, it's important to always keep in mind that they tend to multiply. Meaning that if they're not quickly removed from your home or surroundings, there's a high tendency that they'll reproduce and increase in number within a short period of time. Thereby subjecting you and your loved ones to a high risk of being infected by the diseases they carry around. 
 The best approach to mice infestation is to treat it immediately when you notice them, else in a short period. Then, you'll be battling for house ownership with them. 
 Why Hire a Mice Control Treatments and Removal Service Instead of Getting Rid of it Yourself? 
 When you notice Mice infestation in your house, business place, or even your surroundings, it may be tempting to want to get rid of it yourself. But the truth is that's not the best option for you. Because you don't have the expertise, neither do you have the tools needed to drive these pests out of your home and property efficiently. 
 Mice infestations companies like Young Pests Control do not just know. They have both the knowledge,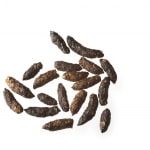 the workforce, and the equipment required for the successful execution of the tasks. They have invested a lot in skills acquisitions, equipment, and several other things they need to get this job done safely and effectively without any further damage. 
 Never try to deal with mice infestation yourself. Mice infestation removal requires skills, expertise, and the right tools. And believe us, you definitely don't have all of that because it's not your job. However, this company is always available to help. Once you see or notice any sign of mice infestation, call Young Pests Control, and they'll be there on time to help you fight mice out of your property and home.
 Young Pests Control Mice Removal and Treatment Service
 At Young Pests Control, they have come to discover that Mice presence poses property destruction and health challenge risk. It also makes you and the people around you feel uncomfortable and insecure. That's why they continuously strive to provide their customers with the best standard of mice and other pest control services. Their number one goal is to make sure that they provide people with a safe and secure environment. 
 Because of this goal, they ensure that their Great Sankey mouse exterminator is well trained. They also use the best techniques and equipment to discharge their duties. They fight infestations and provide a plan that ensures that the mice don't return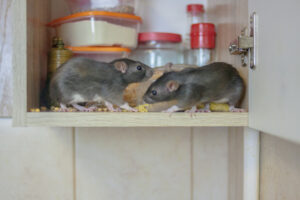 in the future. In addition, their 24-hour professional pest control mice service is always available on both weekends and holidays. So it doesn't matter when you notice the infestation there are always available to help. Need Help with mice infestation? Call Young pests control.
WA5