Need Help? Call Us On 0161 776 9832 For Expert Pest Control Advice On How To Identify Pest Infestations And Help Solve Your Pest Problem.
Gawsworth Pest Control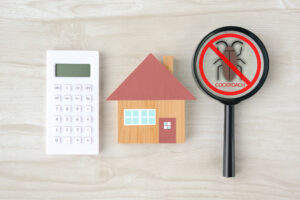 Gawsworth is a very pretty village in Cheshire. It's rich in history and has a pleasant atmosphere. Should you be bothered here with a pest infestation, you should know that Gawsworth Pest Control is excellent. Young's Pest Control is well established here, with the latest technology and methods for eliminating all types of vermin and pests.
Pests Controlled by Young's Pest Control
Young's Pest Control specialises in the control of a range of pests and vermin. Let's take a look at some of them.
Honey Bee Nest Removal:

Nests containing any stinging insect shouldn't be allowed to thrive for a moment longer than necessary. These stinging insects can be, at least, a painful nuisance. In extreme cases, their stings can lead to death. So save yourself a lot of trouble and get the nest professionally removed.

Bumblebees:

As with honey bees, bumblebee nests need to be removed as early as possible. Don't delay the removal for a second. Get them out. They frighten visitors, and you will feel a whole lot safer and more relaxed once they are out of your life. Just pick up the phone, make that call and get let Young's Pest Control take care of your tension.

Ants:

 Although most people don't think that ants can cause much harm. Think again. Ants can destroy the foundations of your building. So get them out.

Bedbugs:

Bedbugs destroy the quality of your sleep and cause infections. Don't waste time trying to find a solution. Instead, pick up your mobile and call Young's Pest Control.

Rats:

 Don't prolong the infestation looking for a solution. Call the experts. 

Mice:

 Wasting time will cause your mice population to proliferate. Just call in the experts already.

Wasps:

 I need not reiterate the dangers of the dreaded wasp nest. The tension you feel knowing you could be stung by a wasp any time is unbearable. Don't put up with this. Call pest control experts promptly for a fast solution.

Fleas:

 Flea infestation is a nuisance. Yet it's even embarrassing. Flea bites feel horrible and look worse. Call the experts for quick removal.
Wasp Nest Removal Treatment
A wasp nest is far more dangerous than people even realise. It's very common, for example, for householders and business people to imagine they can contain the pest menace by themselves. It's not unusual for customers to engage professional help after a lot of trial, error and heartache. Then they discover that the removal cost isn't half as high as they thought it would be, and they wonder why they didn't seek professional help in the first place. Professional and qualified specialists must carry out wasp nest removal treatment. Amateur attempts can turn into a waste of time, and sometimes people fall into danger due to failed attempts to remove a wasp nest. 
Mice & Rat Control
Mice & rat control is another area where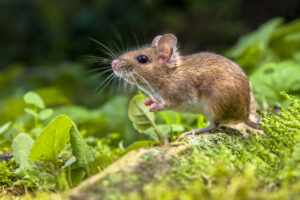 people appear to think they can handle themselves. Often the traps they set are inadequate to contain the menace. A lot of time is wasted in these futile attempts, and by the time the householder or business owner approaches the pest control company, the problem is often gone out of control. Professional help in pest control should be a first resort, not a last resort. It will save a lot of anxiety and heartache, and the amount spent is well worth it for the freedom from infestation and anxiety and tension.
Turn to the Professional Solution
The professional solution is always the best solution when it comes to pest control. So turn to the professionals first, not last. Gawsworth pest control is well worth it.
We cover all pests in Gawsworth. Here's an example of a few Pest's Below:
SK11