Need Help? Call Us On 0161 776 9832 For Expert Pest Control Advice On How To Identify Pest Infestations And Help Solve Your Pest Problem.
Professionals in Frodsham Rat Control

Rats are among the most damaging and troublesome pests around homes. Apart from just eating stored food, they can contaminate it, transmit diseases and parasites to humans and their pets, and damage property and structures. There are various places where rats live, and in most cases, they will be found in buildings, open fields, gardens, homes, and farms. Given the dangers they pose, homeowners should always professionally get rid of rats once they realize a rat infestation; Young's Pest Control experts offer reliable services in Frodsham rat control.
How can rats be identified?

Rats can't be seen often by people, but some things indicate their presence. You should, therefore, check out these signs indoors once you notice them in the garden unless you have rodent-proof installations on your building. It is more probable that you have a Frodsham rat infestation if: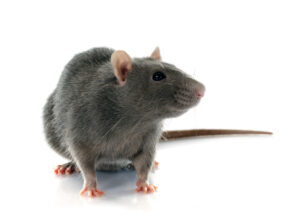 • You can see rat droppings close to where you have stored your pet food.
• In the darkness, you can hear some sounds coming from the ceiling or attic.
• You get to see rats running fast around the edges of your building, or you even find dead ones.
• There are signs of rodents feeding on fruits that have fallen from trees or even those still up.
• You find rat droppings close to recycling bins.
• Smudge marks are on beams, walls, and pipes. These are normally caused by rats why they rub their furs on them.
• Evidence of rat nests in dark places, e.g. holes, corners, and firewood stacks.
Rats move around mostly when it's dark. Though their eyesight is poor, they tend to use their other strong senses of touch, hearing, taste, and smell. They quickly memorize where to find water, food, shelter and how their general environment is. Therefore, in case of anything new on their pathway or something they are not used to, rats will try as much as possible to avoid it, a reason why rat traps do not always work. In fact, roof rats have this neophobia more pronounced in them than their other Norwegian counterparts.
Contacting professionals in the pest control treatment
If you want to get rid of rats permanently, DIY methods may not be as effective as a professional pest control treatment. Several experts are offering this out there, but if looking for one who can offer you cheap customized services in Frodsham rat control, then Young's Pest Control experts are just the ones to go for.
 WA6