Need Help? Call Us On 0161 776 9832 For Expert Pest Control Advice On How To Identify Pest Infestations And Help Solve Your Pest Problem.
Bucklow Hill Pest Control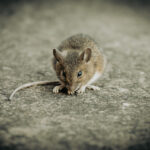 A pretty Cheshire village, Bucklow Hill is an ideal location. You couldn't find a prettier place to live in. However, like any other corner of England, you may sometimes find yourself coming against pests and vermin. When that happens, you can call on Bucklow Hill pest control for help. Young's Pest Control is well-established here and will help you banish the most stubborn pests quickly and easily.
Some of the Pests Young's Pest Control Handles
You can trust Young's Pest Control to eliminate pests because it uses the latest techniques and boasts a highly-trained and dedicated staff. See the list of pests in it excels in banishing.
Honey Bee Nest Removal:

 Honey bees can be dangerous. Removing their hive is the way to banish them. But bees attack in defence, so call Young's Pest Control when you notice a bumblebee nest. 

Fleas:

Should you get a pest removal specialist to banish fleas? It's the quickest way. Fleas live on blood, but their eggs survive in soft furnishings for weeks. They're an embarrassing nuisance, and they cause infection. 

Wasps:

 Sneaky stinging insects with a cruel sting. Wasp nest removal treatment is quick, inexpensive and safe.

Rats:

 A scary rodent who spreads disease and damages property. People try to put down traps and handle them themselves. But it's usually too little too late. Callin the experts and get it over with. Your tension will ease.

Bedbugs:

 They are found in the cleanest beds like fleas, causing pain and spreading disease. Don't waste time trying to figure out what to do. Call pest control specialists.

Ants:

 They're not as harmless as you might think. Did you know they can weaken your house's foundation? Just get rid of them already.

Bumblebees:

 Like wasps and honey bees, bumblebees need to be removed safely and efficiently. Nest removal by a qualified pest control specialist is the only thing to do. So if you notice a bumblebee nest near or on your property, make the call to Young's Pest Control immediately.

Mice:

They're smaller than rats, but they, too, can damage property and spread infection. Don't tolerate them, and don't waste time trying to get them out. Instead, call in the experts for quick removal.
Wasp Nest Removal Treatment
Wasp Nest Removal Treatment is a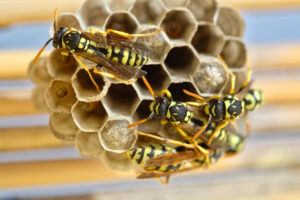 procedure carried out by a specially-trained professional. Unfortunately, householders and business owners often attempt to remove the wasp nest by themselves, usually with disastrous results. Wasp stings, while unpleasant, usually aren't fatal. In extreme cases, however, they can endanger life. Swarms of wasps can fight fiercely to defend their home, so anyone attempting to remove a wasp nest should keep this in mind.
Mice & Rat Control
Mice & Rat Control is also a professional procedure. The idea of the high cost has householders and business owners attempting to carry out their pest control removal procedure. However, it does more harm than good. Amateur attempts at pest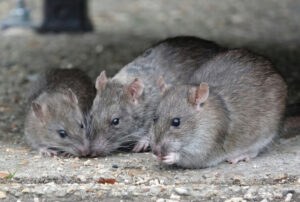 control allow the mice and rat population to proliferate. At the same time, a timely call to the pest control company will have a much better result. As far as possible, the company attempts a same-day service, failing that, the very next day. Secondly, the cost is much lower than you probably think. It's affordable for most people. So go ahead and call the company. 
Call in the Professionals
It's quite clear that time is all-important in the elimination of pests. Bucklow Hill Pest Control is none other than Young's Pest
Control. A professional company with highly-trained staff, it uses the latest technology for humanely removing pests and giving you back your peace of mind. So don't delay, pick up the phone today.
We cover all pests in Bucklow Hill. Here's an example of a few Pest's Below:
WA16