Need Help? Call Us On 0161 776 9832 For Expert Pest Control Advice On How To Identify Pest Infestations And Help Solve Your Pest Problem.
Bollington Grey Squirrel Control
Health, hygiene and pest control

The health and hygiene of your home should be your top priority. When thinking about protecting your home from pests and other invaders, such as grey squirrels, you must think about how your home looks to visitors and what is hiding away in attics and alcoves.
About the grey squirrel


The grey squirrel is a common pest in the United Kingdom. Squirrels love to nest in the alcoves of houses and in attic areas and other loft spaces where it is nice and warm for them. There is a need for Bollington grey squirrel control if they have become a nuisance in your house. There is no other alternative but to get a squirrel removal service to undertake squirrel pest control if this has become a problem in your home.
Polite and efficient

A polite and efficient pest control service, such as Young's pest control, is really the only way to address this problem. Bollington grey squirrel control is not a task that the householder can undertake themselves. The only way to do this is to use a squirrel pest control service that will go about squirrel removal properly.
The blight of squirrels

-Grey squirrels are a blight upon the hygienic operation of your home.
-Despite their cuddly appearance, such squirrels can bite and can cause harm to people.
-They can leave droppings in your house, which can be very unsightly and can even be a health hazard if you are not careful with hygiene and cleaning.
What to do if you have pests

The best thing you can do if you are faced with an infestation of squirrels or any other pest is to contact a service such as Young's pest control. Young's are the premier service when it comes to the control of pests and animals in your home.
There are different reasons why people chose Young's:-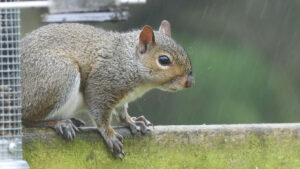 -Good health is our watchword. Pests can carry diseases, and we can restore your home to a sanitary and safe state. We are sure that we can help with removing pests in a way that does not disrupt your lifestyle.
-We will explain to you, in comprehensive detail, how we will go about removing the pest and any mitigating actions that we will take to make sure that the pest does not come back again.
-We offer an aftercare service, where we can retreat the home or other property if the pest should recur. This is particularly the case if there is a seasonal aspect to the pest.
With Young's, you will find that there is little to worry about as we will take care of everything, from the investigation of the pest to its removal.
SK10