Need Help? Call Us On 0161 776 9832 For Expert Pest Control Advice on Identifying Pest Infestations And Help Solve Your Pest Problem.
24-Hour Aston Mice Control Treatment 
 Mice Infestations are more common than one might imagine in the United Kingdom.
These pests can make life difficult for families, and once they've moved in, it's challenging to get rid of them. While mice infestations occur throughout the year, they are especially prevalent in the autumn, when animals seek refuge.
 They frequently decide to move into the house when the weather outside is moist, especially if they scent food in the air. Therefore, once a mice infestation has occurred, you must be prepared to have a possible infestation. Mice will quickly begin to have a litter of pups in hidden cabinets or even under the sofa.
 If you notice one mouse, there are almost certainly more hiding in your home. If one mouse can get inside, others can — and will — as well. Furthermore, they multiply fast.
 It's preferable to prevent mice from entering your home in the first place. However, even with all of the precautions in place, mice have a habit of falling through the cracks —
literally. Once you notice signs that you have unwelcome visitors in your home, you should seek professional mice control treatments and removal services. The experts will help you deal with the problem before it becomes too late. Inhaling dust contaminated with mouse urine and droppings might result in respiratory and neurological illnesses.
 Why do you need a mice exterminator?
 Everyone has a distinct threshold for what they're willing to endure before seeking assistance. However, if you need a professional's help, then look no further—Young's Pest Control is available 24-Hours all year round. Aston mouse exterminator is the best in the UK in Mice Control Treatments and Removal Services.
 Poisons and traps manufactured at home can be ineffectual, or worse, cause the animals to suffer and die in agony. Our skilled personnel will examine the kind and breed of the mouse infestation, give a customized solution, and advise on any structural damage to the structure.
 The first step in learning how to get rid of
mice is to decide if you want to handle things easily or hard. After that, it is as simple as a single phone call to our 24-Hour Professional Pest Control Mice Experts. A Pest Control Professional can help get rid of mice.
 An exterminator can help you figure out how mice get into your house and handle significant infestations more successfully than do-it-yourself approaches. They can also employ child and pet-safe eradication techniques.
 Why Aston Pest Control Mice is the best to choose
 Aston Mouse Exterminators know how to spot mouse indicators throughout your home and can mouse-proof your home and identify mice infestation remedies swiftly and effectively. They will utilize their Mice Control Treatments and Removal Service techniques to trap mice in nearly no time.
 Aston Pest Control Mice deliver an economical and cost-effective form of permanent mouse control that is always more effective than attempting to do it yourself.
 We have a team of experienced 24-Hour Professional Pest Control Mice Exterminators. They know what products and processes to employ in various scenarios.
 Our Mice Control Treatments and Removal Services can adapt to the specific nature of the mouse infestation, ensuring that both unwanted mice and mice are safely eliminated. The safest option for you and your family is to have Mice removed by expert pest controllers. Call Aston Mouse Exterminator for better results.
 Aston Pest Control Mice has fully trained, skilled Mice Control Treatments and Removal Services, managing effectively with the slightest disturbance and risk. In addition, they are available outside of business hours. Therefore, they can respond quickly to your Pest Control needs at a convenient time.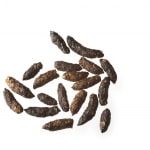 The sooner you call our courteous pest control service on our 24-Hour Customer Service Line or call us on the phone, the sooner we can take care of the problem. So give Aston Mouse Exterminator a call today to reclaim your home from unwelcome guests.
WA7