Need Help? Call Us On 0161 776 9832 For Expert Pest Control Advice On How To Identify Pest Infestations And Help Solve Your Pest Problem.
Alderley Edge Grey Squirrel Control 
When it comes to protecting your house or commercial property, you will need to choose a firm that you can trust to answer your pest control needs and requirements. With Young's pest control, you will be in very safe hands.
Friendly and professional


Young's offer a friendly and professional service direct to your home to help you to control various household pests. In the case of Alderley Edge grey squirrel control, Young's offers the perfect service for squirrel pest control and squirrel removal.
Why choose professionals?

It is worth noting that you should get professional service if you want to conduct Alderley Edge grey squirrel control and squirrel removal. You should not conduct grey squirrel control on your own, but you need to get a team of experienced pest controllers, such as Young's, to do this for you.
Control of Grey squirrels

Many people assume that Grey squirrels are friendly creatures that will do little harm to your property. However, they can become a pest as they can get inside various interior spaces. In particular, they like to nest in the attic, or eaves, or a house or barn.
Squirrels can produce lots of droppings and waste.

A grey squirrel will also attack you with its sharp teeth if it is scared of you. In addition, a squirrel can carry fleas and other vector diseases. So you certainly should protect yourself from grey squirrel pests in your home.
Benefits of using Young's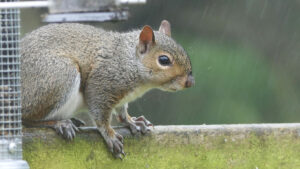 There are several benefits of using Young's service:-
-Experienced and professional pest controllers who will talk you through the pest control process and put into place a series of measures to deal with the infestation.
-A competitive pest control service that will not cost too much and make sure that the problem is resolved.
-Friendly and efficient customer service. We put the customer first and will be sure to address all of your issues.
-Full and humane pest removal and disposal.
-A service which protects children and animals.
Take action now!

When it comes to pest control, you can't be too careful. First, you need to make sure that the pests are fully removed from your home. Then, whether it is grey squirrels or other pests, you should be sure that you can depend upon Young's pest control. We offer a premier service that is sure to address the problem in a quick, easy and cost-effective manner with no damage to your home and property. So take action today, and contact Young's pest control. We can treat any pests that have infested your home or outbuilding.
 SK9