Need Help? Call Us On 0161 776 9832 For Expert Pest Control Advice On How To Identify Pest Infestations And Help Solve Your Pest Problem.
24-Hour Adlington Mice Control Treatments
 Mice infestation is the most undesirable thing you would expect in your home. It is paramount to keep your home safe away from intruders, including rodents such as
mice. Despite keeping a home neat, mice can enter your home through the smallest holes and cracks on walls. Even though mice may seem tiny, they pose serious health threats to people. Therefore, it is crucial to act fast upon detecting the presence of mice on your property. One of the recommended ways is through getting 24-Hour Professional Pest Control Mice. Getting a mice removal service is a good idea since you will have solved household problems such as damage and diseases. Getting Mice Control Treatments and Removal Service is vital since you will be saving your home.
 Usually, Adlington Mouse Exterminator inspects before deciding on the best approach to use. During the inspection, the experts examine the level of mice infestation. The experts look for cracks, holes or crevices where a mouse hides or enter your home. To ensure that the mice infestation does not reoccur in the future, the experts seal the house. With Adlington Pest Control Mice, you are guaranteed that mice infestation will be removed entirely from your home.
 Reasons You Need Mice Control Services
Mice survive on food scraps, and their infestation grows fast. As a result, it is challenging to exterminate a large infestation. Thus it is paramount to take appropriate precautions if you detect mice in your home. Here are some of the reasons you should consider Mice Control Services.
 Do It Yourself Is Not Enough 
 Many people turn to the do yourself method whenever they detect a mouse in their home. At first, do it yourself might seem to work, but it only focuses on the surface rather than the source of the mice infestation. Thus, mice infestation will reappear after a short time, and it will be greater.
 Do It Yourself relies mainly on simple methods to trap mice that are bound to fail. In addition, do it yourself is likely to cause more harm than good. In some cases, the method uses over-the-counter pesticides to kill mice, which might kill pets. In addition, the pesticides or rodenticides used are harsh to the environment.
 Professional Service 
 Hiring a 24-Hour Professional Pest Control Mice is crucial since you get a guarantee that
the mice infestation will be removed entirely. In addition, Mice Control Treatments and Removal service have trained and gained knowledge to exterminate mice. Hence, you will realize that Adlington Mouse Exterminator uses safe and effective procedures. The safety of you and your loved ones is essential while exterminating mice.
 Damage Of Materials 
 Rodents such as mice can cause much damage to materials. When mice are about to bleed, they build nests using different materials such as wood, clothes, and paper. A mouse has sharp teeth that can chew and gnaw any material they find in your home. To avoid damage to your home materials, you should not hesitate to contact Adlington Pest Control Mice. Mice, urine and droppings wet the chewed materials causing a strong odour that will make a home uncomfortable.
 Besides, mice nibble electrical wires in your home. Electrical wires carry high voltages that could lead to fatal incidents such as fire and electrical shock. Therefore, to avoid your efforts going futile, you should act quickly upon detecting the presence of mice and get an exterminator to handle the situation.
 Diseases
 Rodents such as mice are disease carriers. Mice carry pathogens; thus, they are a nuisance and can cause serious health risks. Some of the severe diseases carried by mice in the UK include;
 • Hantavirus
 • Renal syndrome
 Besides, mice can transmit other diseases to humans through bites, fleas and droppings. Most of these diseases caused by mice are severe, so avoid contracting them. Therefore, you must get a mice exterminator to deal with the situation.
 Peace Of Mind 
 Any home intrusion by pests causes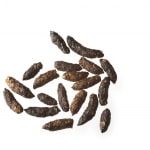 headaches. With mice roaming around your home, the food is contaminated, and there is much damage to materials. Such a situation is disturbing and stressful. However, with a mice exterminator, you can rest assured that the problem is under control. The mice will be removed entirely from your home and will not reappear.
SK10