Need Help? Call Us On 0161 776 9832 For Expert Pest Control Advice On How To Identify Pest Infestations And Help Solve Your Pest Problem.
Professional Hoylake Bed Bug Treatment: Things to Remember
There is a misconception that bed bugs are only found in dirty homes. However, this could not be further from the truth. Bed bugs are not attracted to dirt. Therefore, they can also be found even in clean homes. The reason they are known as bed bugs is not that they live in beds rather they attack their victims while on a bed sleeping. If you suspect you are dealing with an infestation, consult a Hoylake bed bug treatment expert.
Bed Bug Facts
Bed bugs which are also called Cimex lectularius, are oval-shaped insects with flat bodies. Adult bedbugs have a reddish-brown colour and can grow up to 5 millimetres in length.
Breeding
A female bed bug can lay between 200 and 500 eggs. The eggs, which look like tiny white specks, are hard to spot. Only a professional Hoylake bed bug treatment expert can differentiate bed bug eggs from white marks. Growing bed bugs usually shed their skin. The skin looks like mottled brown shells.
How Bed Bugs Get into your Home
Bed bugs can easily be described as 'jet-setters as they are constantly moving around. As a result, they like hiding in luggage and suitcases.
Where to Find Bed Bugs
• Skirting boards
• Headboards
• Wardrobe corners
• Underneath mattresses
Bed bugs dislike smooth surfaces such as metal and plastic. Therefore, you are more likely to find them on fabric and wood.
Signs of a bed bug infestation
You may not know you are dealing with a bed bug infestation until it is too late, mainly because bed bugs like to hide. However, there are some tell-tale signs.
• Dark/blood spots on your bedsheets. Bed bugs like to suck blood until they can suck no more. The dark spots are formed when blood pops from their bodies. Sometimes, the blood spot is turned when you accidentally crush the bedbugs as you turn when sleeping.
• The presence of these flat-bodied insects is another sign that you deal with a bed bug infestation.
• The presence of brown mottled shells, even if you cannot see adult bed bugs, also suggests the presence of bed bugs.
Getting Rid of Bed Bugs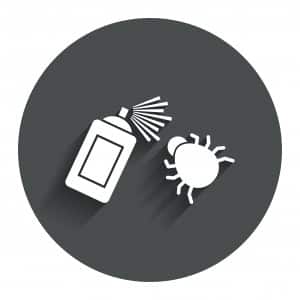 If there are bed bugs in your home, you should consult a Hoylake bed bug control expert. The expert will first assess your home to determine the appropriate form of Hoylake bed bug treatment. Then, depending on the kind of infestation, the bed bug removal professionals like Young's pest control may recommend bed bug fumigation.
It would help if you did not try an at-home bed bug control treatment because you are inexperienced and may not choose the right one. Instead, hiring experts like Young's pest control is recommended, especially for treatments like bed bug fumigation.