Need Help? Call Us On 0161 776 9832 For Expert Pest Control Advice On How To Identify Pest Infestations And Help Solve Your Pest Problem.
24-Hour Barton on Irwell Mice Control Treatment 
Mice and Mouse Control
 Mice can be a real nuisance. Let alone the health hazard caused by their presence; they can embarrass you, especially overnight guests. Mice tend to hide during the day and get out at night to search for food. It tends to be a problem as it can take a long time to realise your house is infested with these unwanted guests. Unless you spot their droppings or notice the pungent smell of their urine, you're in for a huge surprise.
 There are numerous other signs you should look out for if you think your house is infested. One of the more common signs is grease marks. They are caused by the mice's bodies rubbing against walls, floors and the tendency to follow the same route. Another sign worth being privy to is scratching noises. It happens especially during the night when the mice are pretty active. You can listen for these noises, especially between partition walls, under the floorboards, and behind or under kitchen appliances such as fridges and stoves.
 Mice are curious and agile animals making the perfect candidates for squeezing into hard to reach spaces of any building. Therefore, it would be best to check to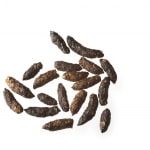 confirm whether your home is infested if you were intelligent and intuitive. Some Of the more common places worth checking are lofts, attics and eaves. Other sites mice frequently create nests include kitchen and laundry areas, basements and cellars and lastly, cavity walls.
Barton on Irwell Exterminator
 As a Barton on Irwell resident, you shouldn't suffer the risk of contracting diseases such as salmonella and hantavirus, usually caused by bacteria synonymous with mice. Young's Pest Control and Barton on Irwell Pest Control Mice Extermination Guarantee Expertise in handling mice infestation. Our Barton on Irwell exterminator services is rated top of the line as we understand the need for mice and mouse control. We take pride in ensuring we take care of the mice problem early enough to avoid further damage to your property and the risk of food contamination.
 Our seasoned professionals have done these hundreds of times, so they understand where and what to look for, saving you time and money otherwise spent trying to take
care of the Mice problem yourself. We take the utmost precaution in our Barton on Irwell Pest Control Mice Extermination. We ensure the mice and mouse control techniques we utilise are safe, humane, and eco-friendly. Our services are affordable, and with the promise of a 24-Hour Professional Pest Control Mice Extermination, it does not get any better.
Professional Mouse Removal
 With the advent of the DIY culture, everyone wants to do everything themselves. It might seem like a cheap alternative to consulting a professional exterminator, but I bet you it's not. The number of things bound to go wrong in this pursuit is substantial. So rather than running the risk of missing a couple of Mice during the process or dispersing clouds of pathogen-rich dust all over your house, make the smart choice and reach out to Young 24-Hour Professional Pest Control Mice Exterminators.
 Our reputation in the extermination business indicates the expertise we bring to every project. We offer a 24-Hour turnaround whereby we guarantee 100% extermination of mice within your residence. We take it a step further by treating your home with a non-hazardous and eco-friendly mice repellent to guard against the risk of re-infestation. We strive to provide optimal customer satisfaction with a 100% extermination guarantee within the Barton on Irwell mice control treatments and removal service.
Reach Us Anytime
 Our phone lines are open 24-Hours, seven days a week, to answer any queries or take appointments. We understand discretion, so once you reach out to us, you can rest assured that your information is safe. We also utilise unmarked vehicles while doing our rounds, so we do not inconvenience you in any way as we perform our duty.
 As a Barton on Irwell resident, we believe
that your home is your sanctuary. With the Barton on Irwell Mice Control Treatments and Removal Service from Young's Pest Control, your home will be just that. We offer top-notch services which leave you with peace of mind and not a single mouse in sight.
M30