Need Help? Call Us On 0161 776 9832 For Expert Pest Control Advice On How To Identify Pest Infestations And Help Solve Your Pest Problem.
Clearing your home of cockroaches with Altrincham Cockroach Control
Due to climate change, an insect is on the rise, becoming more common and challenging to clear out than ever. The significant nocturnal pest known as the cockroach is a problem more homeowners, restaurant owners, and people from all walks of life have to deal with. They can spread viruses, breed in large numbers, and generally create a hazard in your personal space. Discussing Altrincham cockroach control with an expert such as Young's Pest control is the only sure-fire way to end the problem before it worsens. The quicker the call is made, the faster they will disappear.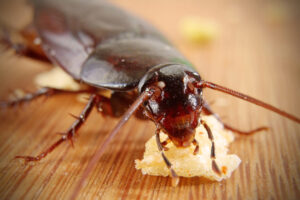 Signs of infestation
Like most insects, the cockroach is fond of the dark. Therefore the most likely appear in hidden areas such as cracks in walls or floorboards.

If you notice an unpleasant odour, this could indicate unwelcome visitors. Look out for small droppings or tiny cockroaches scattering in cracks and around crumbs when the lights come on quickly.
If you notice these signs or any other suspicious activity and sightings, then finding out about Altrincham cockroach control is an urgent matter. A professional service can get you the cockroach treatment necessary with no damage or after-effects.
Health hazard
Like most bugs and insects, a good Altrincham cockroach control service is necessary. Families with young children particularly need a clean, safe home so their infant can crawl and be curious without picking up a roach or faecal droppings, which then can easily submit a virus. They like to eat, so even the minor after-dinner mess with a few crumbs can attract them to the kitchen. They can then hide under tables or mats, wait for the darkness to come, then head out to devour the remains of the food.
Proper treatment
A lot of mistakes and damage can be caused by Altrincham cockroach control by trying to take the matter into your own hands. All you will end up with is household damage, more cockroaches, money, and time wasted that could all have been resolved by ringing the correct Altrincham cockroach control service. Twenty-four hours a day, help is on hand—no need to worry about neighbours finding out your private business. Have your facts ready while on the phone, then all you need to do is let the professionals rid your home of infestation instantly.