Need Help? Call Us On 0161 776 9832 For Expert Pest Control Advice on Identifying Pest Infestations And Help Solve Your Pest Problem.
Avoid Bites and Bugs with Chester Bed Bug Treatment
After a long night's sleep, you wake up feeling uncomfortable. Something bothered you during the night. You find a red mark on your arm, possibly a bite. It starts to itch and causes you a lot of discomfort. Like many other victims, it's time to get some Chester bed bug treatment before they strike again and leave you with even more marks to scratch away at. Nobody wants to go to bed at night feeling they may be made another victim. These parasites are bloodsuckers and very clever. Only a professional service such as Young's Pest Control can accurately perform a bed bug fumigation.
Spreading
If you have travelled recently and stayed in a hotel or hostel, your chances of carrying home bugs are higher.

They spread quickly across the globe by hiding away in suitcases and clothes. Their size makes them difficult to spot with a magnifying glass.

If you notice an infestation in a hotel, you must tell staff and order Chester bed bug treatment. Otherwise, you are just adding to further trouble.
You would order bed bug control in your property, so do the same in a friend or abroad to stop them breeding and moving around.
Furniture
If you notice an infestation in your furniture, don't simply discard it and presume it will be gone. Firstly this is helping them to spread outside, and for all you know they have already found other comfort areas in your home. The Chester bed bug treatment team will inspect critical areas and recommend ways to treat your furniture, restoring it to total health while also carrying out a much-needed bed bug fumigation before they continue to find other sites of warmth.
Booking a bed bug control treatment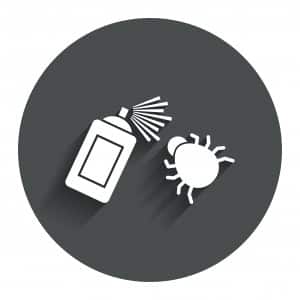 Be sure to spread some knowledge and inform people that anyone can fall victim to a bed bug infestation that requires some Chester bed bug treatment. Cleanliness habits have absolutely zero to do with it. That is one myth that needs to remain dead and buried. Your main concern should be booking a time for the team to drop around and perform a bed bug removal. This will get your home feeling safe and secure again, while also you should feel comfortable in the knowledge that you stopped them spreading further.
 CH1